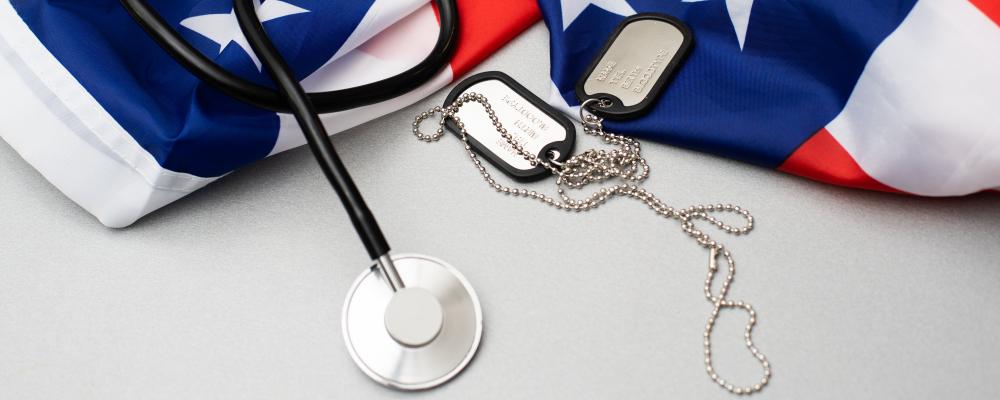 National Guardsmen and Reservists are less likely than active-duty personnel to get their disability claims approved by the Department of Veterans Affairs, according to an independent analysis ordered by Congress.
In a report released Monday, the Government Accountability Office attributed the disparity to inadequate oversight of injuries in the reserve components.
This situation could mean tens of thousands of Guardsmen and Reservists are missing out on benefits, even as the VA expands its financial support for injured and ill veterans.
The GAO found that over a 10-year span, the approval rate for first-time disability claims by Guardsmen and Reservists ranged from 62% in 2012 to 77% in 2021.
Meanwhile, active-component approval rates grew from 79% in 2012 to 90% in 2021.
Researchers said the problem wasn't due to fewer or less severe injuries or illnesses involving Guardsmen and Reservists, but a matter of having less documentation about potential conditions for both groups.
To qualify for veterans disability benefits, Guardsmen and Reservists must prove that their injury or illness resulted from federal active duty.
"Reserve component members do not always understand the importance of immediately documenting health conditions to support any future disability compensation claims," the report stated. "[Defense Department] and VA guidance does not address this knowledge gap."
GAO researchers also found a pronounced difference in the approval rates for every military service and for both officers and enlisted personnel.
Both DoD and VA officials told the GAO they were "unaware of this difference" until contacted by investigators.
GAO's report made 14 recommendations, including that DoD and the VA develop outreach materials to inform Guardsmen and Reservists about their potential eligibility for disability compensation and the importance of documenting their health conditions.
According to the report, DoD "concurred" and the VA "concurred or concurred in principle" with GAO's recommendations.
GAO's investigation was required by the Identifying Barriers and Best Practices Study Act of 2019, which included a provision for the agency to study reserve-component service members' access to the VA's disability benefits.
The full report — which is titled "VA Disability Benefits: Actions Needed to Address Challenges Reserve Component Members Face Accessing Compensation," is available here.
— By John Goheen