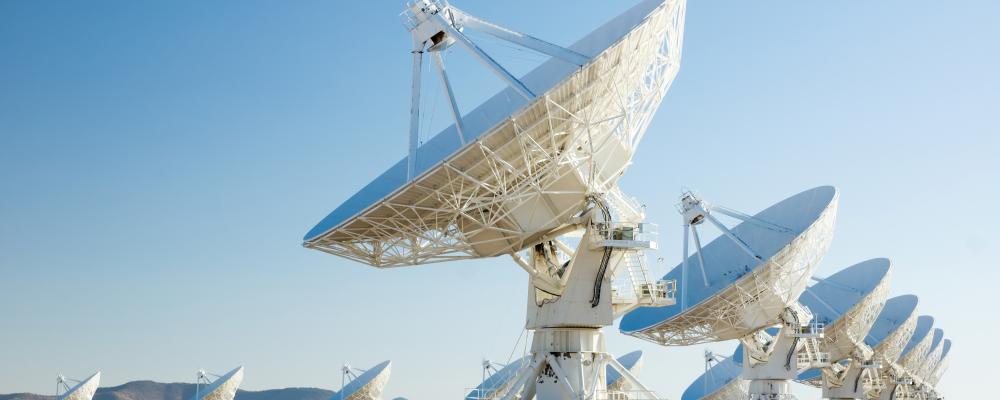 The uncertainty over creating a Space National Guard hurts morale among the Guard's space professionals, three Air Guard leaders say.
Without a Space Guard, the Guard may struggle with recruiting and retaining some of the military's most educated and experienced talent, the trio adds.
"I liken it to being on a ship at sea with a lot of holes that are basically starting to pop on our hull," said Col. Jason "3Dog" Knight, the commander of the California Air Guard's 195th Operations Group during a NGAUS virtual press conference from Washington, D.C. last week.
"It's a problem for me because I'm going to have to go to my airmen and say, 'Hey, we don't have a job here for you in space, we're going to have to find something for you," he added. "That's probably going to result in a lot of folks wanting to leave and move on to something else, which is not a good thing for the nation."
Col. Adam Rogge, the commander of the Colorado Air Guard's 233rd Space Group, said the Guard's space talent may find their career opportunities lacking.
"If we are a National Guard within a service component that does not have our mission, and there's another service component that has our mission, it's going to be very difficult to deal with keeping people motivated, with morale in the units," he said.
Col. Michael J. Bruno, the chief of the Colorado Guard's joint staff, added the U.S. desperately needs a Space Guard amid global competition over the warfighting domain.
"With everything going on in Russia, Ukraine, of course China, Iran, we need to have the best space professionals we can have right now at this time," said Bruno, the chairman of the NGAUS Space Task Force. 
Currently, the Air Guard has about 1,000 people performing space duties like electronic warfare and satellite control.
These individuals operate in Alaska, California, Colorado, Florida, Hawaii, New York, Ohio and Guam.
The Air Guard has conducted space operations for over two decades, an arrangement made unclear by the Space Force's start in December 2019.
In April, the Air Force recommended a single component with full and part-time Space Force guardians, but no Space Guard or Space Reserve.
The Biden administration opposes a Space Guard, citing a 2020 Congressional Budget Office report predicting rising bureaucracy and costs.
Last week, Bruno suggested a Space Guard would cost closer to $200,000 from changing existing space talent's nametags and other identification.
Knight urged Congress to launch a Space National Guard in the fiscal 2023 National Defense Authorization Act or risk losing the Guard's space expertise.
"You have about a 7-10-year loss in readiness for the personnel," he said of replacing the Guard's exiting space professionals. "It's because the Space Force would have to train up new people and absorb the force structure to take on those new missions."
The following media coverage emerged from the recent NGAUS event:
 - By Mark Hensch