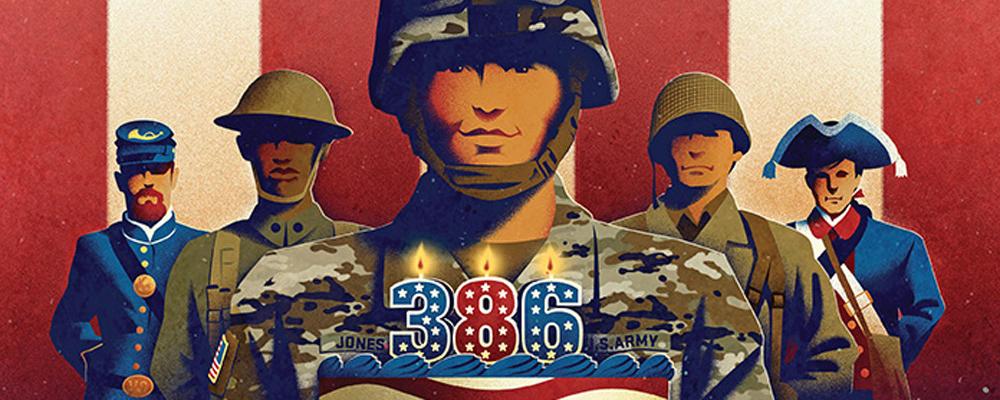 Today marks the National Guard's 386th birthday.
On Dec. 13, 1636, the Massachusetts Bay Colony's General Court, the colony's legislature, organized the North, South and East regiments from the independent militia in 14 villages around Boston to better defend the colony.
The moment was the first time that village militia, which were considered essential for maintaining law and order plus defense, were formed into regiments in the New World.
Today, the descendants of these first regiments — the 181st Infantry, the 182nd Infantry, the 101st Field Artillery and the 101st Engineer Battalion of the Massachusetts Army National Guard — share the distinction of being the U.S. military's oldest units.
Other states and Puerto Rico claim earlier militia heritages, but none of their current force structures have continuous lineage to those early units.
While it was a pen stroke that created the force, men bearing arms in a field in 1637 has become the enduring symbol of the Guard's birth.
That symbol comes from a 1984 painting, "The First Muster," which is part of the National Guard Heritage Series.
The artwork depicts men in 17th century military attire training with their muskets on the drill field in Salem, about 20 miles outside Boston, sometime the year after the order from the Massachusetts Bay Colony's General Court.
Other men holding long pikes stand in the image's background.
The exercise even attracts a curious feline.
Militia units in the region spanning Salem, Saugus, Ipswich and Newbury formed up for the first time as the East Regiment.
The East Regiment was commanded by Col. John Endecot to prepare to fight the Pequots.
During the Guard's birthday each year, many state joint force headquarters and deployed units overseas hold cake-cutting ceremonies.
The annual National Guard birthday ceremony on Capitol Hill is scheduled for tomorrow evening in Washington, D.C.
— By John Goheen