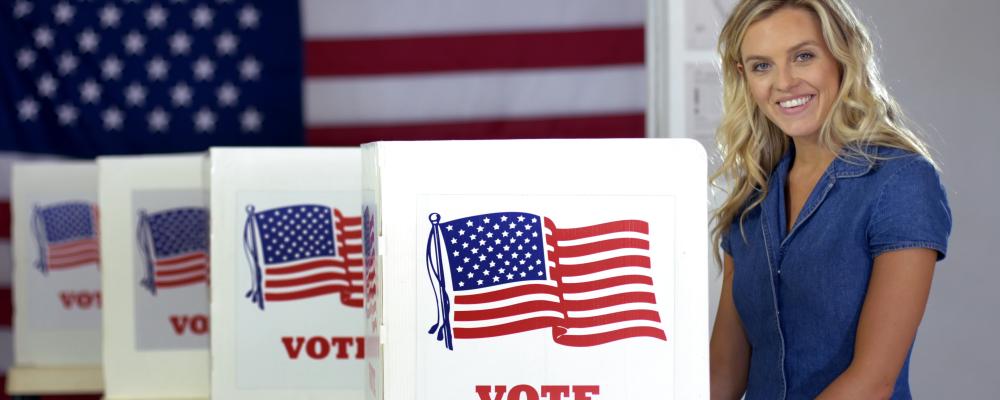 Fourteen states have activated National Guard cybersecurity experts for assistance before and during today's midterm elections, according to National Guard officials.
The decision to have Guardsmen providing election support has become familiar in recent years after Russia reportedly interfered in the 2016 presidential race.
The Guardsmen helping this election cycle are part of a larger effort to build confidence in the electoral process, Guard leaders stressed during a National Guard Bureau media roundtable last Friday.
"This is really a whole of government approach and making sure we're working well together," said Maj. Gen. Richard R. Neely, the adjutant general of Illinois.
"Our goal is to make sure we have as secure elections as possible," he added.
Illinois is one of several states utilizing Guard cyber experts.
The other states are Arizona, Colorado, Connecticut, Delaware, Hawaii, Iowa, Louisiana, New Mexico, New York, North Carolina, Pennsylvania, Washington and West Virginia.
Maj. Gen. Todd Hunt, the adjutant general of North Carolina, said his state has created a Joint Cyber Mission Center featuring Guardsmen and federal liaisons from the Cybersecurity and Infrastructure Security Agency.
"We are citizen-soldiers, we live in this state, and we do have a vested interest in our state elections as well as our federal elections," Hunt said.
Hunt added the Center's work preceded Election Day with vulnerability assessments and penetration tests for local agencies across North Carolina.
During recent elections, fears have spread that bad actors could influence the results using technology.
Experts caution most voting machines aren't connected to the internet, making significant tampering unlikely.
And nationwide, federal, state and local election officials count and audit votes at thousands of individual polling places.
This process creates a system of checks and balances to prevent malicious activity.
But concerns persist hackers can access and alter everything from voter registration information to official election results.
Amid these anxieties, the Guard provides state and local election officials cyber skills their teams frequently lack.
Much of the expertise comes from soldiers and airmen who work full time in the private sector.
Brig. Gen. Gent Welsh Jr., the commander of the Washington Air Guard, said his state has no problem getting part-time cyber experts to take time off work and assist their communities.
"People love these kinds of missions," he said. "It's the best of both worlds. Missions like this add to their professional credibility quite a bit."
Per NGB, the Guard has 38 cyber units boasting more than 2,200 personnel nationwide.
The Guard's cyber units support state and local officials with issues like network assessments and risk mitigation.
Cyber Guardsmen operate in a state status, which is how they'll function during Tuesday's midterms.
Some Guard elements lack cyber units, which Welsh said is why more states and territories aren't activating cyber personnel.
"If you don't have a cyber unit in your state, chances are your state isn't in a good position to help out security in elections," Welsh said.
"Much like we need helicopters in every state, we need cyber capabilities in each state," Neely continued. "And we need a robust structure to build around."
Despite their preparations, Guard and federal officials said they haven't identified any specific cyber threats to this year's elections.