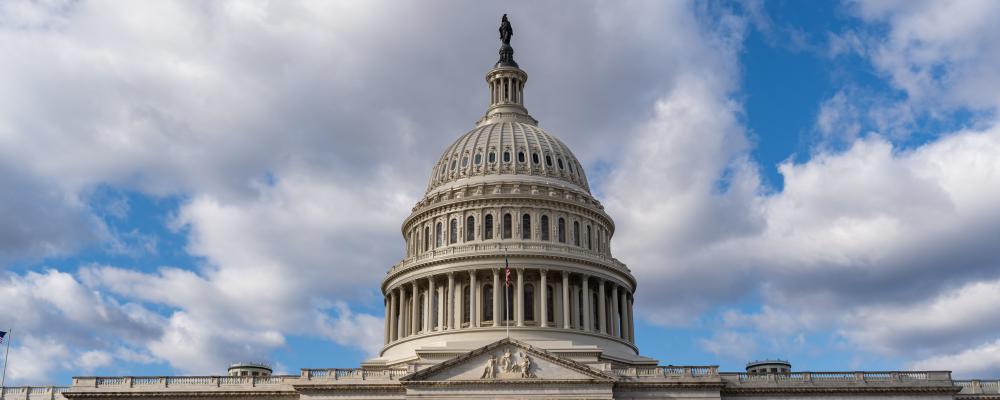 The House's final version of the fiscal 2024 National Defense Authorization Act (H.R. 2670) passed earlier this month includes several provisions that would impact National Guardsmen, their families, their equipment and their missions.
One provision would provide zero-cost dental care for every Guardsman and Reservist. The language waives premiums and co-pays in the TRICARE Dental Program.
Another provision would prohibit the secretary of the Air Force from terminating an Air Guard fighter mission until 180 days after the submission of an Air Guard fighter recapitalization plan.
The Air Guard has 25 fighter units, many of which operate aircraft the Air Force wants to retire, including the A-10 Thunderbolt II and the F-15 Eagle.
Some of the units, but not all, are in the fielding plans for advanced aircraft.
NGAUS believes terminating the fighter mission at any of the 25 Air Guard units when the Air Force is short of pilots and aircraft maintainers would be detrimental to the nation.
H.R. 2670 also creates a Space National Guard under the Space Force from the roughly 1,000 Air Guard space professionals in 14 units across eight states and territories.
There is also language that would align Guard and Reserve parental leave eligibility with active-duty standards to include both parents welcoming a new child into their lives, through either birth, adoption or long-term foster care.
Another provision would expand TRICARE medical coverage for all surviving family members upon the death of a service member. This would provide Guard and Reserve families with the benefits active-duty families receive.
Additionally, the legislation would authorize the vice chief of the National Guard Bureau to be a four-star general. Currently, it is a three-star position.
The change would provide the Guard with a seat at the table for the Pentagon's Joint Requirements Council, which identifies and assesses the priority of joint military requirements. JROC participants are all four-star service vice chiefs.
The legislation also includes a 5.2% pay increase. H.R. 2670 passed the full House on July 14.
The full Senate expects to complete its version of the fiscal 2024 NDAA (S. 2226) this week.
NGAUS expects several major differences in the two versions. They will have to reconciled before a final version can be sent to the president.
Washington Report will compare the Guard provisions in each chamber's version of the NDAA once the final version of S. 2226 is available.
— By John Goheen