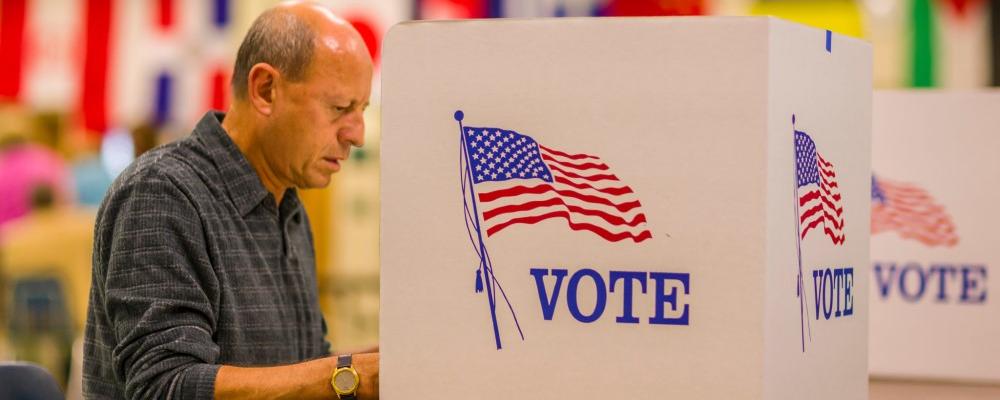 At least four drill-status National Guard officers are seeking a first term in the House of Representatives in next Tuesday's midterm elections.
Three are in the Air Guard:
Second Lt. Chris West is running as a Republican in Georgia's Second Congressional District;
Lt. Col. Jennifer-Ruth Green is a Republican on the ballot in Indiana's First Congressional District; and
Lt. Col. Zach Nunn is a Republican vying to represent Iowa's Third Congressional District.
Meanwhile, Army Guard Maj. Jeff Jackson is running as a Democrat in North Carolina's new 14th Congressional District.
The four are among more than 30 current or former National Guardsmen competing for seats in Congress on Nov. 8, according to an analysis of candidate bios. 
The total includes three drill-status Guardsmen seeking reelection in the House.   
Two are seeking a third two-year term:
Rep. William Timmons, R-S.C., a South Carolina Air Guard captain, represents South Carolina's Fourth Congressional District; and
Rep. Michael Waltz, R-Fla., a Maryland Army Guard colonel and a member of the House Armed Services Committee, represents Florida's Sixth Congressional District.
Rep. Trent Kelly, R-Miss., a Mississippi Army Guard major general who's also a HASC member, is pursuing a fourth term representing Mississippi's First Congressional District.  
Former Rep. Max Rose, D-N.Y., a New York Army Guard officer who lost his bid for a second term in 2020 representing New York's 11th Congressional District, is attempting to reclaim his old seat.
Alek Skarlatos, one of three Americans who helped stop a terrorist attack on a Paris-bound train in 2015, is among several former Guardsmen campaigning for a House seat.
Skarlatos is running as a Republican in Oregon's Fourth Congressional District. This is his second try after losing his first bid in 2020.
Another former Guardsman seeking a spot in Congress is retired Col. Max Del Pia, a former Air Guard wing commander.
Del Pia is a Democrat nominee in New York's 23rd Congressional District.
One more is Kyle Sinclair, a former Army Guard officer on the ballot as a Republican in Texas's 20th Congressional District. 
Nine former Guardsmen are seeking reelection in the House.
The list includes two key members of the chamber's appropriations committee: Rep. Harold Rogers, R-Ky., and Rep. Steve Womack, R-Ark. 
Both men are recipients of the NGAUS Harry S. Truman Award, the association's highest honor.
Rogers, the House's longest-serving member, is going for his 22nd term representing Kentucky's Fifth Congressional District.
Womack is running for his seventh term representing Arkansas' Third Congressional District. 
Rep. Mike Carey, R-Ohio, is another former Guardsmen running for reelection. 
Carey won a special election last year to succeed former Rep. Steve Stivers, R-Ohio, as the representative for Ohio's 15th Congressional District.
Stivers, currently an Ohio Army Guard major general, left office in May 2021 to become the president and CEO of the state's Chamber of Commerce.  
In the upper chamber, Sen. Tammy Duckworth, D-Ill., a member of the Senate Armed Service Committee, is pursuing a second term. 
Duckworth is a retired Illinois Army Guard lieutenant colonel.