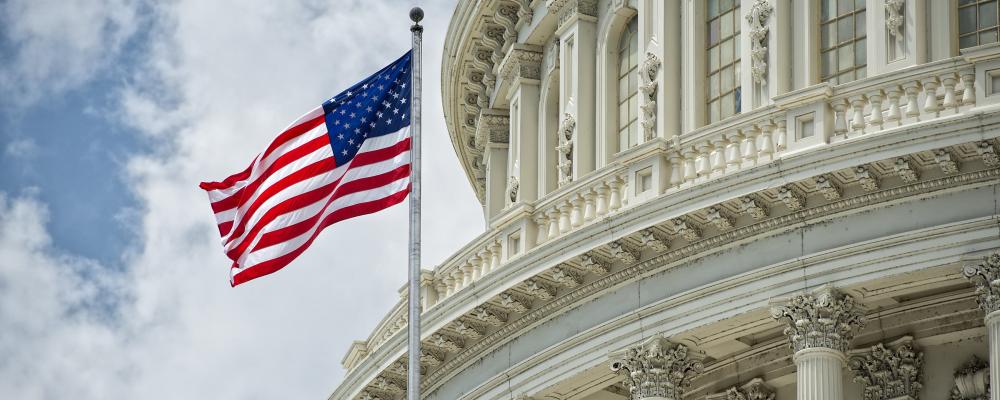 Five drilling National Guardsmen will serve in the House of Representatives when the 118th Congress starts work in January.
Two Guardsmen won their first two-year House terms in last week's midterm election.
The three other Guardsmen are current federal lawmakers who were reelected.
Iowa Air Guard Lt. Col. Zach Nunn, a Republican, defeated two-term Rep. Cindy Axne, a Democrat, in Iowa's 3rd Congressional District.
Nunn serves as commander of the 233rd Intelligence Squadron, part of the 132nd Wing.
According to Nunn's bio, he has served three combat tours overseas spanning more than 700 air combat hours.
Nunn is also an Iowa state senator and additionally served four years in the state's House of Representatives.
North Carolina Army Guard Maj. Jeff Jackson, a Democrat, won a race in the state's new 14th Congressional District.
Jackson is a judge advocate general in the 130th Maneuver Enhancement Brigade.
Jackson's bio lists a deployment to Afghanistan, and he has served in the North Carolina Senate since 2014.
At least four other drilling Guardsmen lost their House bids:
Air Guard 2nd Lt. Chris West in Georgia
Air Guard Lt. Col. Jennifer-Ruth Green in Indiana
Army Guard Capt. Max Rose in New York
Army Guard Sgt. Colin Schmitt, also in New York
Green, Schmitt and West are Republicans, while Rose is a Democrat.
All four Guardsmen ran in the states where they serve.
Next year's freshman class of House lawmakers will also include at least one former Guard member.
Rep.-elect Anna Paulina Luna, a Republican, defeated her Democratic challenger last week to represent Florida's 13th Congressional District.
Luna joined the Oregon Air Guard after serving in the active-component Air Force.
Three drilling Guardsmen in the House were reelected.
Rep. Trent Kelly, R-Miss., a Mississippi Army Guard major general, won a fifth term.
Rep. Michael Waltz, R-Fla., a Maryland Army Guard colonel, and Rep. William Timmons, R-S.C., a South Carolina Air Guard captain, earned third terms.
Kelly and Waltz are members of the House Armed Services Committee.
There are currently six drilling Guardsmen in the House; three weren't on the ballot last week.
Six-term Rep. Steven Palazzo, R-Miss., lost a primary in June.
Palazzo was a Mississippi Army Guard sergeant and the Republican co-chair of the House National Guard and Reserve Caucus.
Six-term Rep. Adam Kinzinger, R-Ill., a Wisconsin Air Guard lieutenant colonel, and first-term Rep. Kai Kahele, a Hawaii Air Guard lieutenant colonel, didn't pursue reelection.
Kahele is the Democratic co-chair of the National Guard and Reserve Caucus.
Palazzo is additionally a HASC member, while Kahele is on the House Appropriations Committee.
Eleven former Guardsmen were reelected to the House last week.
The group includes:
Rep. Barry Moore, R-Ala.
Rep. Steve Womack, R-Ark.
Rep. Vern Buchanan, R-Fla.
Rep. Harold Rogers, R-Ky.
Rep. Jack Bergman, R-Mich.
Rep. Mike Carey, R-Ohio
Rep. Scott Perry, R-Pa.
Rep. Joe Wilson, R-S.C.
Rep. Brian Babin, R-Texas
Rep. Troy Nehls, R-Texas
Rep. Bobby Scott, D-Va.
Kelly, Waltz and Wilson are HASC members.
Rogers and Womack are HAC members.
Womack and Rogers have also received the Harry S. Truman Award from NGAUS, the association's highest honor.
Rogers is the House's longest-serving member and will begin his 22nd term in January.
In the upper chamber, Sen. Tammy Duckworth, D-Ill., a member of the Senate Armed Services Committee, won a second six-year term last week.
Duckworth is a retired Illinois Army Guard lieutenant colonel.