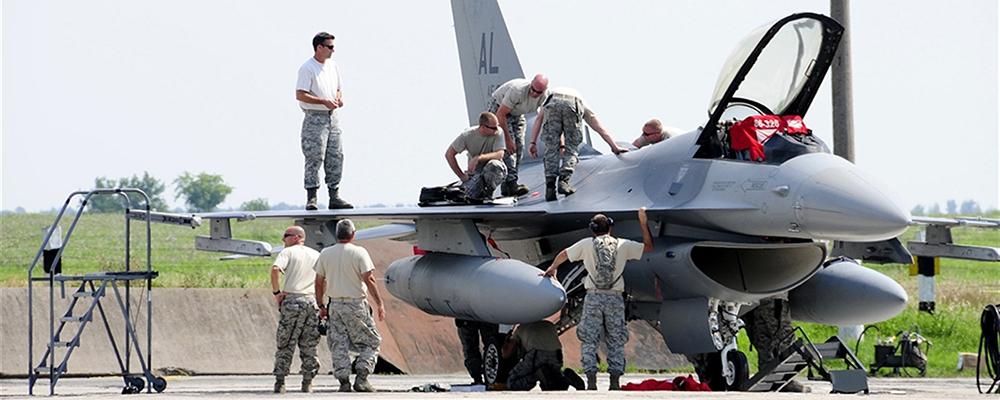 Air Force Secretary Heather Wilson believes a second maintenance shift for Air National Guard wings would help raise aircraft mission-capable rates. 
The effort is in response to Defense Secretary James N. Mattis' directive to Air Force to get its F-16, F-22 and F-35 MC rates up to 80 percent by the end of 2019. 
Mission-capable rates for F-22s and F-35s were 49 percent and 55 percent, respectively, at the end of fiscal 2017, which made them the biggest challenge. The rate for F-16s was 70 percent, but rates can vary from day to day depending on a variety of factors, including operations tempo.  
The Air Guard operates more than 300 F-16s across wings in 14 states. They fly missions overseas and provide the bulk of the fighters on alert to defend the nation's airspace. 
Hawaii's 199th Fighter Squadron, part of the 154th Wing, is the only other Air Guard unit affected by directive. It flies the F-22.
In a panel discussion at the Defense One Summit in Washington, D.C. last week, Wilson said increasing maintenance manpower and improving the supply chain to keep spare parts flowing are two of the most important factors in improving MC rates. 
During her discussion, Wilson said the Air Force has all but eliminated a shortfall of maintainers that, at one point, reached 4,000, and set off alarm bells throughout the service. But more needs to be done, she said.  
She said many Air Guard units don't have a second maintenance shift that can work on planes that come in from an afternoon flight with something broken or in need of maintenance. That means those planes aren't ready to fly in the morning and readiness suffers. 
And even wings with a second shift often have limited capabilities, wing commanders say. 
When those Air Guard units get a second shift, Wilson said, they'll be able to immediately start working on broken fighters or other aircraft as soon as they come in, so they'll be ready the next day.
The lack of a second shift is the big difference between Air Guard and active-component Air Force maintenance capability. Air Guard leaders have long lauded the experience of their individual maintainers, but the active force has the quantity to provide 24/7 service on many air bases. 
Wilson said those units' second shifts could be staffed with either Guardsmen or contractors. She did not provide further details.
The Air Force is also working to improve the flow of spare parts to the field, which she said is a major factor that keeps planes on the ground.
The Air Force plans to make greater use of conditions-based maintenance to predict when parts are likely to fail and catch them before they break, rather than simply waiting for them to break and replacing them afterward.