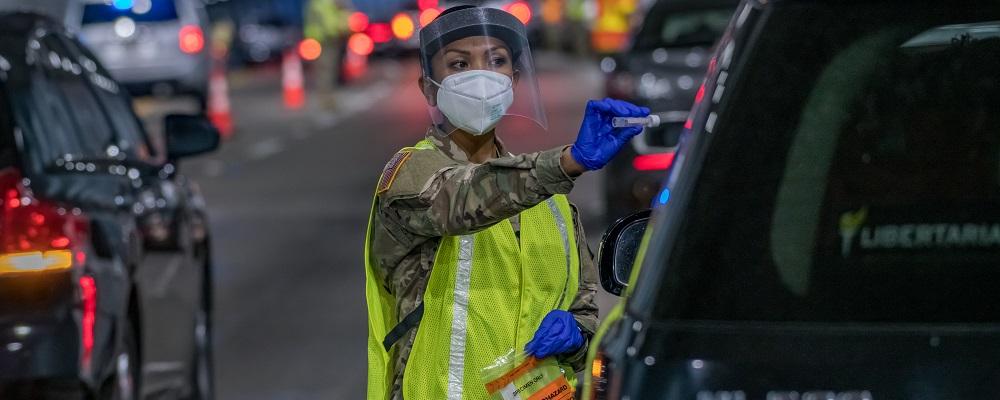 The White House has informed dozens of states they will not receive full federal funding for continued National Guard COVID-19 response missions. 
The Trump administration had previously announced the federal government would no longer cover 100% of the costs of Title 32 mobilizations for the vast majority of states. Exceptions were made for Texas and Florida through the end of the year, with further exceptions added through September for Arizona, California, Connecticut and Louisiana.
Instead, most states will now be required to cover 25% of the costs of the mobilizations, which are tied to FEMA-approved missions.
Nearly every state had petitioned the White House, but leaders are now beginning to learn those efforts were unsuccessful. Without the additional funding, some states may be forced to end or reduce their use of the Guard for coronavirus-related missions.
Michigan Gov. Gretchen Whitmer said the president was playing "political games while American lives and livelihoods are on the line" after her state's request for the additional funding was denied.
Nevada Gov. Steve Sisolak said his state will need to use coronavirus relief funds to cover its share of the cost of the Guard missions.
"There is no rational justification for providing some states full federal funding for the Guard and denying a state like Nevada, which is still facing an increased transmission risk in our largest counties and devastating economic impacts as a result of this pandemic," he said.
Late last week, a bipartisan group of 18 senators representing the Senate National Guard Caucus urged President Trump to restore federal funding for the Guard missions.
Previously, House Democrats introduced legislation that would also fully fund the Guard response.
Roughly 18,000 Guard soldiers and airmen remain on COVID-19 duty. At the height of the mission in late May, more than 46,000 Guardsmen were involved.