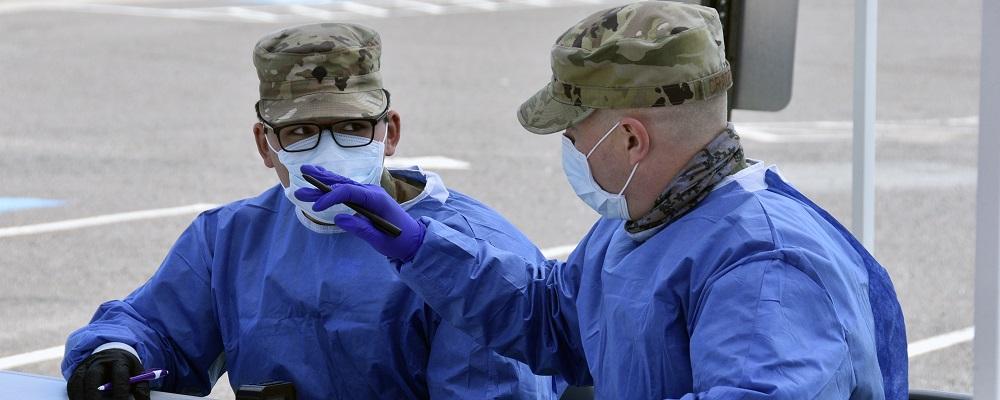 TRICARE is offering some new free services during the COVID-19 pandemic for service members and their families with the medical coverage. 
Participants can now use telehealth options free of charge, the organization announced last week during a town hall-style meeting.
Telehealth programs will be zero-fee for the duration of the pandemic, with leaders pledging to explore the programs further afterwards.
TRICARE officials hope the increased use of telehealth — in which patient and provider meet on a secure virtual platform via video chat — will decrease the number of patients exposed to the novel coronavirus by reducing the need for office visits. 
Those without access to the internet or cameras can connect via telephone.
Other changes resulting from the pandemic include a relaxing of licensing requirements for providers to connect patients with physicians across state lines.
TRICARE is also making some changes to in-person offerings. For the first time, digital breast tomosynthesis, also called 3D mammography, will be covered under TRICARE plans.
Members of Congress and others had pushed for the diagnostic procedures to be covered.
"This is a major victory for our female service members and veterans," said Sen. Matha McSally, R-Ariz. McSally is an Air Force veteran.
Coverage for 3D mammograms will begin May 29, but those who opted for the screenings earlier this year may qualify for reimbursement, according to Military Times. 
"Women in our armed forces now have access to the best preventative breast cancer screenings," McSally said. "I'm glad the Defense Department heard our repeated calls for change and implemented this commonsense policy."