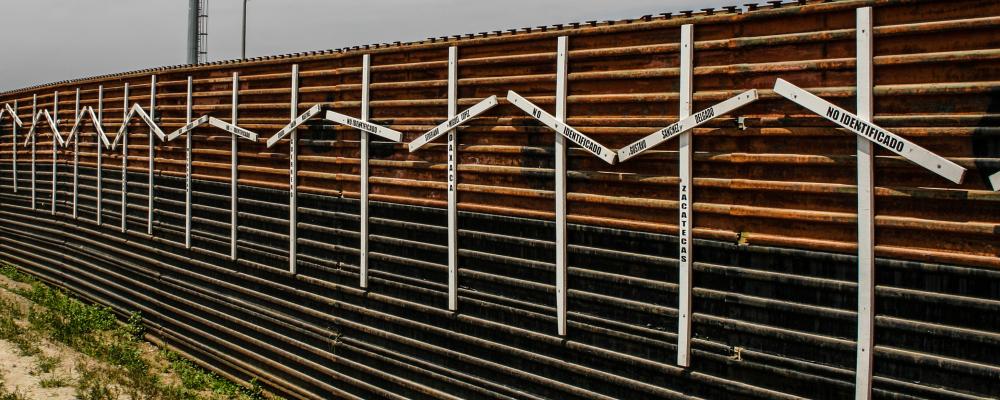 The top Republican in the House Armed Services Committee (HASC) would object to any plan to use military dollars to fund construction on the southwest border.
Rep. Mac Thornberry, R-Texas, told reporters last week that defense funds, including military construction dollars, were needed to repair damage done during past years of tight budgets and underfunded programs.
"I am opposed to using defense dollars for anything else," the congressman said during a wide-ranging discussion in the Rayburn House Office Building. "Border security is not a responsibility of the Department of Defense."
Thornberry, an influential leader on the HASC, said border security was an important issue and that the Department of Homeland Security should be fully funded. But, he said it was also important that the government not take from other agencies to foot that bill.
According to reports from numerous media outlets, President Donald J. Trump has repeatedly considered declaring a national emergency amid a government stalemate over border funding that has led to a record 25-day-and-counting partial shutdown.
The Department of Defense is not directly impact by the shutdown. But declaring a national emergency would allow Trump to divert some defense dollars, including some earmarked for military construction, to the border.
Thornberry said he believes that would be a mistake. He said past defense cuts have created a greater need for construction dollars on military installations, citing outdating repair facilities and inhabitable barracks.
"As much as we've done the past two years, we have not made up for that deficit in military construction," he said. "To take some of that money will be damaging."
But he said he believed there was little Congress could do to block the use of those funds, short of passing a new law over the objections of the president.
"We ought to fund border security needs on their own and not be taking it from other accounts," Thornberry added, expressing dismay over the current stalemate and the inability for the White House and Democrats to reach a compromise.
"I hope that this government funding issue gets resolved quickly," he said. "There's no reason it shouldn't."
"Unfortunately it's become a political issue, a moral issue for some," Thornberry added on the proposal to expand walls on the southern border. "That has, at least so far, prevented a resolution."
Thornberry also previewed the new congressional session, which comes after Democrats took control of the House following midterm elections.
Rep. Adam Smith, D-Wash., will be the chairman of the HASC and Thornberry will be ranking member — a change from past years in which those roles were reversed.
"Adam and I have had a very good working relationship over the past four years," Thornberry said. "And I have every expectation that he will be a good and fair chairman and will continue the bipartisan approach, the bipartisan spirit with which our committee has operated."
The congressman said the HASC has an obligation to ensure troops have all that they need for the mission they are given and warned that Congress must continue to make up for past budget cuts.
"Our peer competitors are not slowing up and the security challenges are, if anything, more complex than they've ever been," he said. "We can't slip backwards."