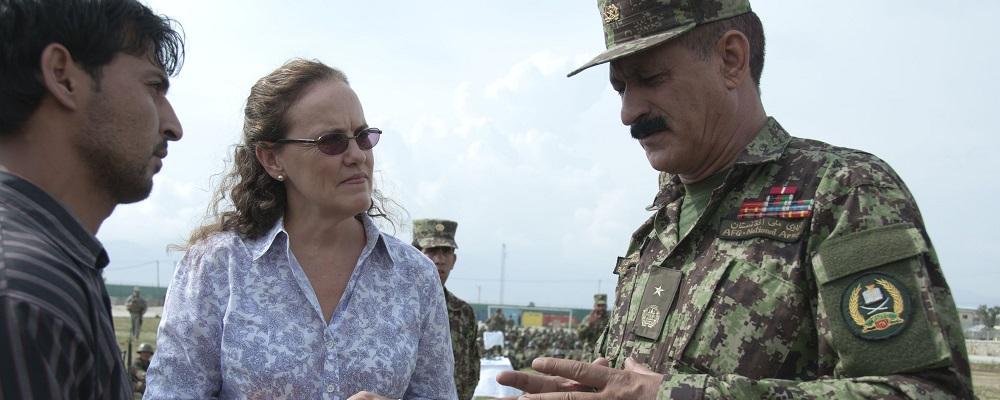 Speculation of what a Joe Biden cabinet could look like has already begun.
Biden is also expected to sign a flurry of executive orders once in office. Several could have an impact on the military, including overturning a ban on most transgender Americans joining the military and reviving arms control treaties abandoned by the Trump administration.
Who would run the Defense Department and Department of Veterans Affairs under Biden is generating significant conversation.
Michele Flournoy is largely viewed as the top choice for defense secretary. She previously served in the Pentagon under both Bill Clinton and Barack Obama.
Other possible picks for the top Pentagon job include Sen. Tammy Duckworth, D-Ill.; and Sen. Jack Reed, D-R.I., according to Politico.
Duckworth is a retired lieutenant colonel who served with the Illinois Army National Guard. An aviator, she was wounded when her helicopter was shot down in Iraq in 2004 and later served with the VA during the Obama administration, before earning a seat in the House of Representatives.
Reed is also a veteran, having served on active duty and with the Army Reserve. He is ranking Democrat of the Senate Armed Services Committee.
Politico believes Duckworth is also a candidate to lead the VA. Her contenders for that position could include former presidential candidate Pete Buttigieg, who served in the Navy Reserve, and Jason Kander, a retired Army Guard captain and former Missouri secretary of state.