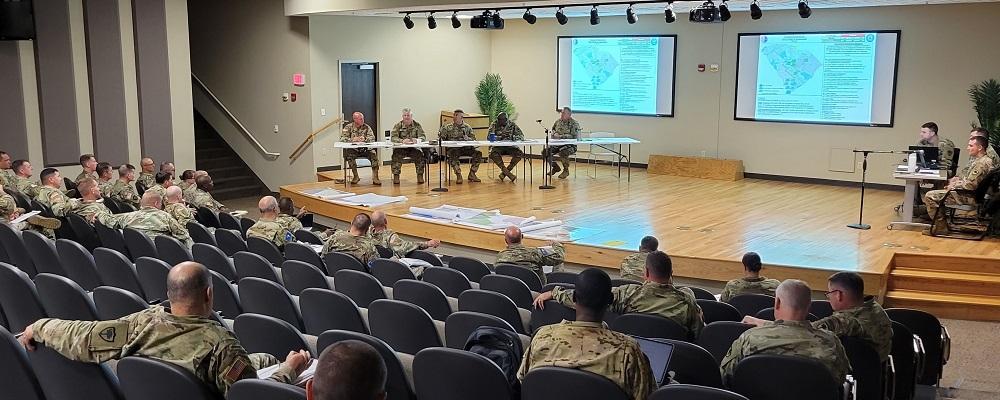 Tropical Storm Claudette dropped heavy rainfall and pushed strong winds across the Southeastern United States, serving as a reminder that the 2021 Storm Season is well underway.
The Atlantic Hurricane Season typically runs from June to November. The National Guard plays a key role in their states when it comes to both preparing for and responding to such storms, which can destroy property, displace residence and, in worse case scenarios, become deadly disasters.
Guardsmen have spent the past several months preparing for the storm season.
In South Carolina, the state conducted a hurricane rehearsal of concept earlier this month, outlining both storm projections and staging plans for equipment and personnel.
"This is an ongoing process for us… For much of what we do, and what the Emergency Management Division does, we work year-round in preparation for hurricane season," said Maj. Gen. Van McCarty, the adjutant general of South Carolina.
In Florida, soldiers trained on the latest disaster response communications equipment in May.
The Joint Tactical Expeditionary Kit is designed to be smaller and more mobile than its predecessor, the Regional Emergency Response Network, which required a large vehicle.
"The concept is that a team can be sent out on a boat, commercial aircraft, a Black Hawk, Chinook or even an ATV," said Staff Sgt. Guillermo Vanegas of the Florida Guard. "Essentially, they can go anywhere within the state within 24-72 hours."
And in North Carolina, aviators and members of the state's aquatic rescue team recently honed their swift water rescue skills during a training event designed to mimic flood conditions.
Last year, the Guard responded in 22 states after a record number of named storms, providing generators, clearing roads and distributing emergency supplies, among other missions.