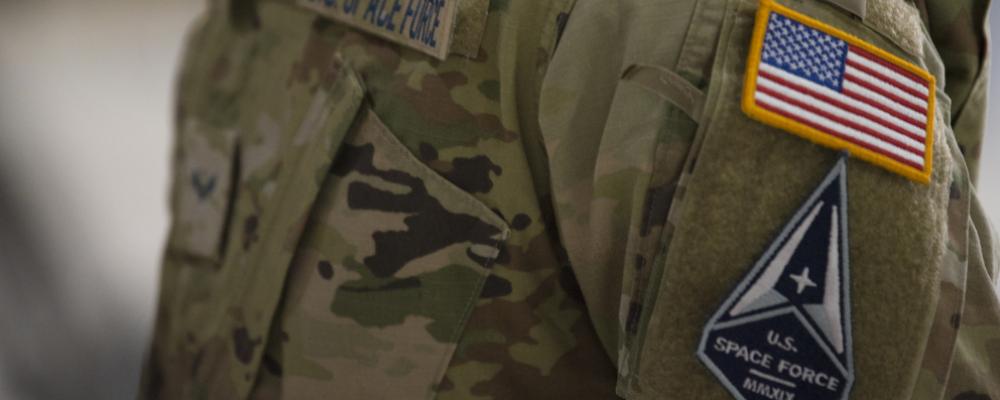 Space Force leaders are considering a plan that would combine aspects of active-component and reserve service, according to reports. The plan would also include a separate Space Guard.
Lt. Gen. Nina Armagno, the staff director at Space Force headquarters, outlined those plans during a Space Foundation event earlier this month, according to Air Force Magazine.
"We're actually working on a dual componency, where instead of having active, Guard and Reserve, we have a combined active and reserve force, and then potentially a separate Space Guard," she said. "We're really working on trying to figure out how to recruit the best and retain the best."
NGAUS and adjutants general have long advocated for a Space National Guard to be formed from existing Guard space professionals in seven states and one territory. But Pentagon leaders have yet to formally commit to the organization.
Officials warn that orphaning Guard space forces could harm morale, retention and recruitment. Those forces include the nation's only survivable strategic mission warning and nuclear warning capability and 40% of deployable space control capabilities.
The National Guard Bureau has estimated a Space Guard would add no new costs, noting that personnel administering Guard units at NGB and in the field could simply "transfer" to the Space Guard and continue in the same role at no additional costs.
The Space Force is expected to officially propose a new kind of reserve this year.
In the past, Space Force leaders, including the first chief of space operations, Gen. John "Jay" Raymond, have praised the Guard for its efforts in space.
"We couldn't do our job without you," Raymond said last year, while speaking at the 142nd NGAUS General Conference in August. "We couldn't do that today and we can't do that in the future."
Plans for a Space reserve have been on hold since the Space Force was formed a little more than a year ago, delayed in part by the service's own desire to study the issue and by reports mandated by Congress itself.
Raymond has said the Space Force must be small and agile in order to be "bold, innovative and able to move fast." He has said it must also attract and develop the best talent available.