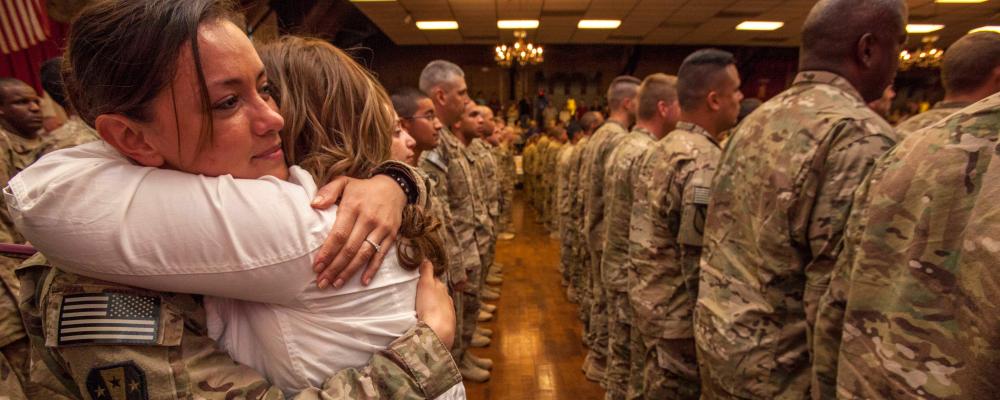 Bipartisan legislation would allow women serving in the National Guard and Reserves to receive pay and points toward retirement during maternity leave.
Sen. Tom Udall, D-N.M., and Sen. Mike Rounds, R-S.D., introduced the Mothers of Military Service (MOMS) Leave Act (S. 1615) last week. It has the backing of a group of bipartisan senators and similar legislation has been introduced in the House by Rep. Xochitl Torres Small, D-N.M.
"It's long past time that we support all military moms, instead of asking some to choose between caring for their newborns or receiving pay and retirement credits," Udall said.
If approved, the bill would allow service members in the reserve component to take maternity leave without worrying about how it will affect their creditable military service, officials said.
The Department of Defense authorizes 12 weeks of fully paid maternity leave for active-duty service members. But under current law, women serving in the Guard and Reserves can lose out on credit for their military service and points towards retirement while on maternity leave and are required to attend unit training assemblies to receive points toward creditable military service.
The MOMS Leave Act would provide pay and points for 12 pay periods, equal to six drill weekends, following pregnancy and childbirth.
"Our service members make enormous sacrifices for our country when they answer the call to duty – but they should never have to sacrifice their hard-earned pay and credits just because they took time off to care for their newborn child," Udall said.
Rounds said the legislation evens the playing field to make sure mothers who serve in the Guard or Reserve receive the same maternity leave benefits as their active-duty counterparts.
"It will allow these new mothers to focus on their newborns without worrying about making-up missed drill periods and other duties," he said.