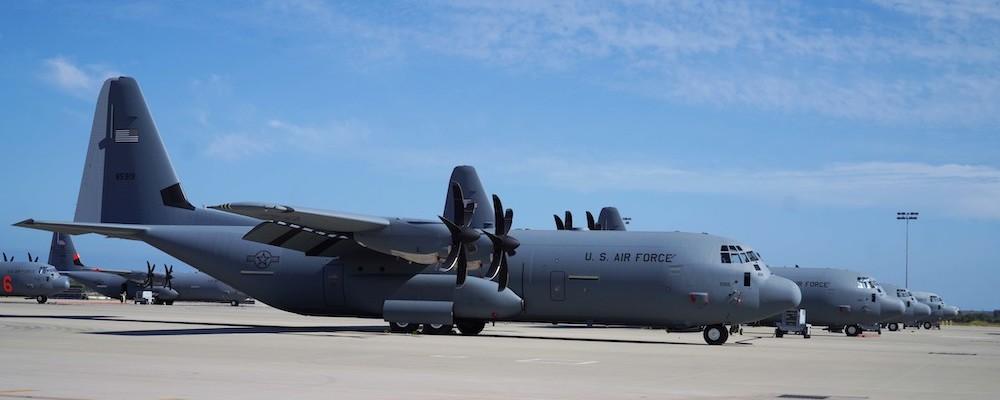 This year's defense budget, already overdue, cleared an important hurdle last month when a bill was introduced by the Senate Appropriations Committee.
The House has already passed its version of the annual defense spending legislation, but Senate leaders have yet to consider the bill.
Defense Department officials are currently working under a stopgap budget measure known as a continuing resolution to give legislators more time to work out budget deals for all of the government.
Like the House version of the bill, the current Senate version also includes a boost in defense spending above what was requested by the Biden administration earlier this year.
It would provide $728.9 billion in base funding to the Defense Department. The bill also includes additional funding not in the president's budget for Guard wildfire training, the Youth ChalleNGe program and more than $116 million in Guard-related military construction.
The bill also has dollars for new or upgraded helicopters, including 24 UH-60M Black Hawks ($630.3 million), 30 upgraded AH-64 Apache helicopters ($479.1 million) and 24 upgraded UH-60s ($166.2 million).
Senate leaders also included $120.7 million for the High Mobility Multipurpose Wheeled Vehicle program, $694.6 million for new Joint Light Tactical Vehicles and $1.1 billion to modernize 90 M1 Abrams tanks.
For the Air Force, the budget would purchase 16 new C-130J Super Hercules for the Air Guard ($1.98 billion), 48 new F-35A Lightning II aircraft ($4.1 billion), 12 F-15EX aircraft ($1.1 billion) and 14 KC-46A refueling aircraft ($2.3 billion).
The bill would support an Army Guard end strength of 336,000 soldiers, down 500 from fiscal 2021 levels, and an Air Guard end strength of 108,300, up 200 from fiscal 2021 levels.
Appropriators would also once again set aside funding for Guard modernization efforts through the National Guard and Reserve Equipment Account. The bill would provide $1.45 billion, with the Guard receiving approximately 60% of that funding.
The figure would be the highest amount for NGREA in more than a decade.