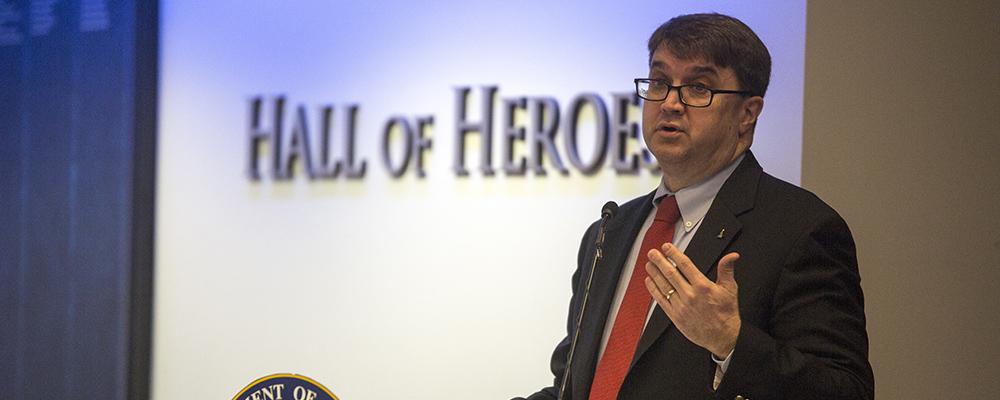 Republican lawmakers say they will not investigate any possible influence by three of President Donald Trump's friends on policy and personnel decisions at the Department of Veterans Affairs, according to CQ-Roll Call. 
Democrats are seeking a congressional probe and some have asked the VA inspector general and VA Secretary Robert Wilkie to look into the matter.

Recent news reports said that three men—Ike Perlmutter, the chairman of Marvel Entertainment, Dr. Bruce Moskowitz of Palm Beach, Florida, and Marc Sherman, a lawyer in Washington, D.C.—have pushed the department toward privatization. They also may have pulled strings to oust former VA Secretary David Shulkin, the reports said, and benefited financially from VA policies.
VoteVets filed a lawsuit last week claiming undue private influence on public policy. Rep. Julia Brownley, D-Calif., and Rep. Ann McLane Kuster, D-N.H., have petitioned the VA inspector general to look into the matter. In a letter to Michael Missal, they wrote, "Not only are these individuals making policy decisions without nomination by the President or Senate confirmation, they have reportedly made personnel decisions that adversely affected the careers of numerous VA employees who felt their counsel was contrary to the delivery of quality care to our nation's veterans."
Sen. Patty Murray, D-Wash., a member of the Senate Veterans' Affairs Committee, has asked Wilkie to investigate possible influence by the three men who belong to Mar-a-Lago, Trump's Florida resort. She wants to know if any of the three men or their families benefited financially from VA policies since Trump took office.
Republicans say this is much ado about nothing. Sen. Johnny Isakson, R-Ga., the chairman of the Senate Veterans' Affairs Committee said, "I think we're moving ahead." 

He said the three men were known to his committee, but never affected its agenda.
Rep. Phil Roe, R-Tenn., the chairman of the House Veterans' Affairs Committee, describes Wilkie as capable of running the department without outside influence.

Sen. Mike Rounds, R-S.D., said, "I think if the president wants to have discussions, he most certainly is welcome to bring in outsiders to have discussions."