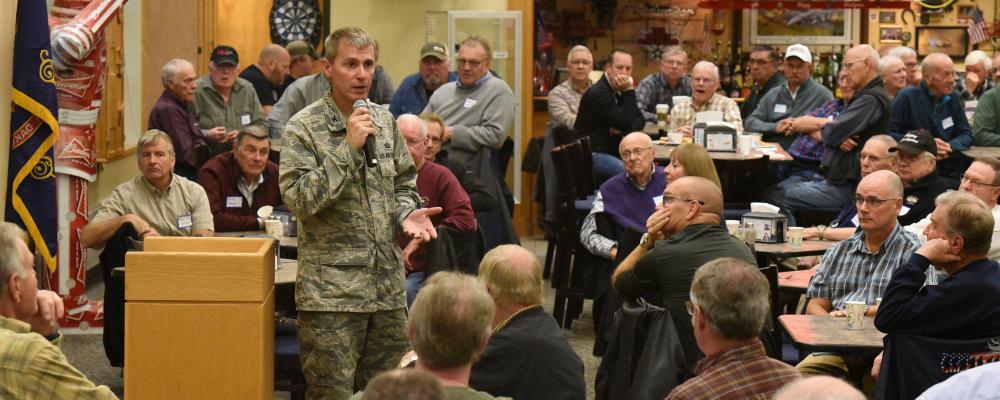 Overworked workers and outdated technology are to blame for delays some Air National Guard retirees are experiencing in getting their retirement pay started, according to a report by NBC News.
The report details several retired Air Guardsmen and Air Force Reservists who have waited months to receive benefits owed to them at age 60, when most traditional Guardsmen and Reservists become eligible for their military pensions.
Officials blame the delay on a backlog of requests and a "shamefully outdated" personnel IT system, according to NBC News.
On his Twitter account, Rep. Tim Ryan, D-Ohio, said it was "unbelievable that retired Air National Guard and Reserve members weren't receiving their pensions on time."
"We don't want to hear excuses," he said. "You account for it, and you make sure retirees are getting their payments."
Ryan is co-chairman of the bipartisan House National Guard and Reserve Components Caucus.
Officials with the Air Reserve Personnel Center at Buckley Air Force Base, Colorado, told NBC News that they had added staff to close the gap, but said delays were inevitable because of the outdated system.
And the problems may not be limited to the Air Guard and Air Force Reserves. One retired Army Guard officer contacted NGAUS last week and said he turned 60 in January and has yet to begin receiving his pension.
Part-time Guardsmen and Reservists with 20 years of service are entitled to a military pension based upon their highest rank and accumulated days of service. But it is up to each retiree to apply in writing for the payments to begin.
This requires retirees, who in many cases have been outside the military for several years, to re-engage with an evolving military personnel system to secure their pension. The situation has long frustrated retirees.
Officials advise retirees to start working on their paperwork at least a year before they turn 60 to ensure that retired pay is received in a timely manner.
More information is available online at www.hrc.army.mil or www.arpc.afrc.af.mil. In addition, each state Joint Force Headquarters has personnel who can assist with the process as do most Air Guard bases.