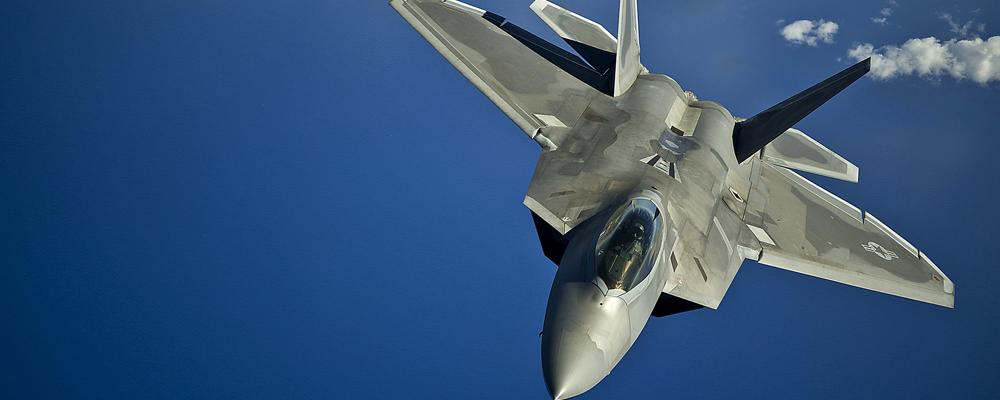 The Air Force is looking at retiring more than 420 fighter aircraft by 2026 in what would be the largest fleet reduction in roughly a decade.
The service plans to ask Congress to allow it to replace those aircraft with just 304 new fighters, according to Air Force magazine, which obtained a copy of fiscal 2022 budget talking points for the Air Force.
An Air Force spokesman told the magazine the talking points were "pre-decisional."
Operating a smaller fleet of fighter aircraft would allow the service to put the savings toward acquiring future weapon systems, including the Next-Generation Air Dominance Fighter later this decade and a new multirole fighter in the 2030s.
The 421 total fighter aircraft include a complete phase-out of the F-15C/D fleet, which includes 234 planes, and a reduction of 124 F-16s. The cuts would also include 63 A-10s.
The Guard flies all three of the targeted planes.
The F-15C/D entered the Air Force in 1972. Six Guard fighter units operate them with aircraft that are on average 36 years old. They are expected to run out of service life by the mid-2020s. Aside from a schoolhouse unit, the other F-15s help protect the air sovereignty of the continental United States.
Air Force leaders have already begun plans to replace those aircraft with either the new F-15EX or the F-35A.
The first F-15EX fighters are expected to be delivered to the Oregon Air National Guard next year.
According to Air Force magazine, the F-16 cuts would come from "pre-block" models, or the oldest planes in the fleet. That, too, is likely to include Guard planes.
The F-15 and F-16 cuts are planned by the end of 2026, according to the document obtained by the magazine. The A-10 cuts are scheduled for the end of 2023.
During that same time frame, the Air Force is expected to add 84 F-15EX and 220 F-35A fighters. Ultimately, the Air Force has said it has plans to buy up to 144 F-15EX planes.
Future cuts are also planned, with Air Force leaders looking at phasing out the F-22 starting in 2030, according to reports.
The cuts come as officials work to bring in more modern aircraft while also improving legacy aircraft. Air Force officials have recently said about 44% of the fleet is operating beyond its planned service life.
Some of the newest aircraft have their own issues.
According to Air Force magazine, the service will also propose a 10% cut to its planned F-35 purchases in future years, citing unexpectedly expensive sustainment costs.
The service is expected to request 48 F-35s in fiscal year 2022, but just 43 each year between 2023 to 2026.