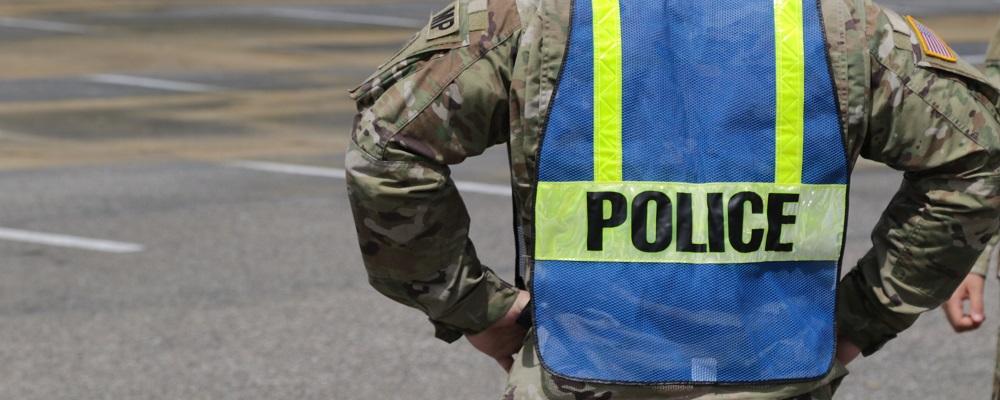 About 600 National Guard military police are on standby in two states to respond quickly to civil unrest around the country, according to published reports confirmed by Pentagon officials.
The troops are equally divided between Alabama and Arizona.
A National Guard Bureau spokesman said the personnel "will be ready to deploy within 24 hours if requested by a governor in another state."
"The forces in Alabama would respond in the eastern half of the country, and those in Arizona would respond in the west," he said.
"Our goal is to protect the people and property in the communities where we live and serve," said Gen. Daniel R. Hokanson, the National Guard Bureau chief, in a statement. "This task force will allow us to do so with more speed and efficiency."
Maj. Gen. Michael McGuire, the adjutant general of Arizona who is also the NGAUS chairman of the board, called the task for an "insurance policy" for governors in the event an emergency cannot be addressed with in-state personnel. 
If used, the Guardsmen will be deployed in state active-duty status and be under the command and control of the governor of the state where they go. 
The move comes after a summer of protests sparked by the police killing of George Floyd on May 25 in Minneapolis, with Guardsmen deploying to cities nationwide to assist police with demonstrations that turned violent or had the potential to do so.
At the height of the Guard civil-unrest mission in early June, more than 43,000 soldiers and airmen were on duty across 34 states and Washington, D.C. The number decreased quickly, but 3,200 Guardsmen were still supporting law enforcement on Sept. 28, according to NGB.   
Alabama and Arizona Guard officials volunteered for the mission.
Arizona did so after successfully deploying 150 troops to Kenosha, Wisconsin, in late August to help bring calm after the police shooting of Jacob Blake.
The troops will be on standby until at least the end of the year, a senior NGB official told Reuters. 
"We're in very unique times right now in our country, we've seen several instances of where civil disturbances escalated very quickly to riots, extensive property damage," the official said.