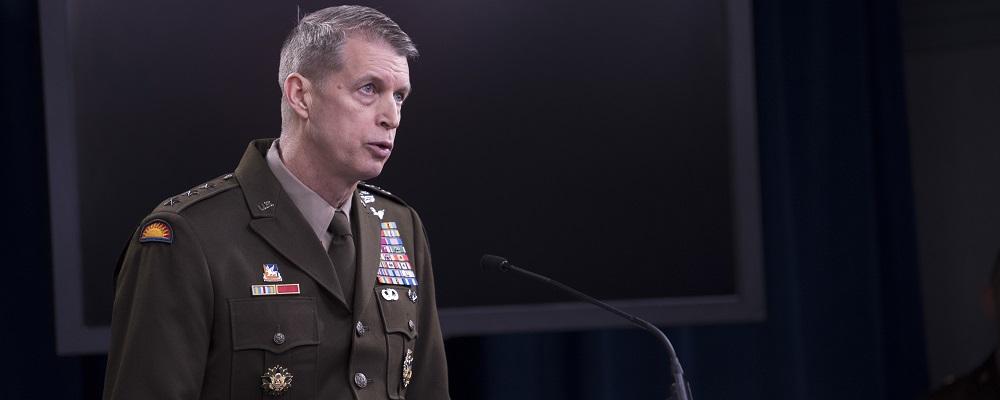 The president's nominees to fill the four top posts at the National Guard Bureau are on hold until the Senate returns from recess in two weeks.
The four include Lt. Gen. Daniel Hokanson, the Army Guard director, to be NGB chief; Lt. Gen. Marc Sasseville, the commander of First Air Force, to be vice chief; Maj. Gen. Jon Jensen, the adjutant general of Minnesota, to be Army Guard director; and Maj. Gen. Michael Loh, the adjutant general of Colorado, to be Air Guard director. 
If confirmed, Hokanson, Jensen and Loh would receive another star.  
All four won easy approval from the Senate Armed Services Committee last month, but they still need a final confirmation from the full chamber.  
There was some optimism they would get that nod before the Senate left town last week. But those hopes ended with Sen. Tammy Duckworth, D-Ill., put a hold on the promotions of more than 1,123 senior military leaders — including Hokanson, Sasserville, Jensen and Loh.
She wants Defense Secretary Mark Esper to affirm that the promotion of impeachment witness Army Lt. Col. Alexander Vindman will not be blocked. 
Vindman is a former National Security Council aide who listened to President Trump's July 2019 call with Ukrainian President Volodymyr Zelensky and later testified in the House impeachment inquiry. 
There are reports that the White House could nix Vindman from a list of officers set to move up the ranks.
"This goes far beyond any single military officer, it is about protecting a merit-based system from political corruption and unlawful retaliation," said Duckworth, a retired Illinois Army Guard aviator who lost both of her legs in Iraq. 
Duckworth's tactic is occasionally used by senators on both sides of the aisle as leverage to force information or action from the executive branch. 
In May, Sen. Dan Sullivan, R-Alaska, held up the nomination of Gen. Charles Brown to be Air Force chief of staff for a week while he waited for information he sought on Air Force basing decisions for the KC-46A Pegasus tanker.  
The Defense Department was especially dismayed by Duckworth's action.
"It is disappointing that Senator Duckworth would willingly impede the careers of more than a thousand deserving Army officers, many of whom are deployed overseas defending our country," a Pentagon official said. "In addition, among those officers is the nominated next chief of the National Guard Bureau, who, if confirmed, would be responsible for leading tens of thousands of Guardsmen deployed around the country helping local communities fight COVID-19."
Technically, Guardsmen on COVID-19 duty are under the command of their governors, but NGB does serve as an important channel of communications between state Guard organizations and the federal government, which authorized federal resources for the missions. 
The Senate is set to return to work July 20.