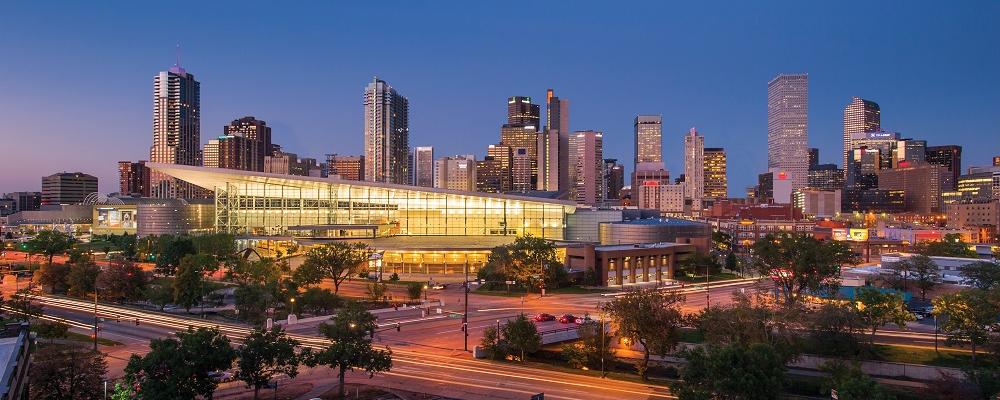 Senior military leaders will address approximately 4,000 National Guard officers and their guests as the 141st NGAUS General Conference & Exhibition gets underway at the Colorado Convention Center in Denver.
The four-day event gets underway on Friday with social events. Business sessions open Saturday (Aug. 31) with presentations by Gen. Joseph L. Lengyel, the chief of the National Guard Bureau; and Gen. James C. McConville, the Army chief of staff.
Lengyel and McConville both serve on the Joint Chiefs of Staff. Lengyel will speak at 3:40 p.m. in the convention center's Bellco Theatre. McConville will provide the keynote address at 4:20 p.m., also in the theater. Both speeches will feature a Q&A session.
Other speakers will include Gen. John M. Murray, the commanding general of Army Futures Command, who will address the conference at 8:55 a.m. on Sunday (Sept. 1); and Gen. Stephen W. Wilson, the Air Force vice chief of staff, who will speak at 11:20 a.m. on Sunday.
Sunday will also feature a first-hand account from Jack Adler, an eyewitness to the Holocaust, at 10:30 a.m.
On Monday, separate sessions will be provided for the Army and Air Guard.
The Army session will feature Lt. Gen. Daniel R. Hokanson, director of the Army National Guard; Maj. Gen. Allen M. Harrell, assistant deputy commanding general, ARNG, of U.S. Army Materiel Command; Brig. Gen. Ross Coffman, director of the Next-Generation Combat Vehicle Cross-Functional Team; and Brig. Gen. Walter Rugen, director of the Future Vertical Lift Cross-Functional Team.
The Air session will feature Lt. Gen. L. Scott Rice, the director of the Air National Guard; and panels highlighting the nation's two newest aircraft, the F-35 and KC-46.
This year's conference theme is The National Guard: An American Treasure. The conference is the annual NGAUS business meeting, with delegates from all 50 states, Guam, Puerto Rico, the U.S. Virgin Islands and the District of Columbia set to approve the 2020 legislative agenda and elect members of the governing board.
The event is being co-hosted by Colorado and Wyoming. It is being held in Denver for the first time since 1962. Colorado also hosted the conference in 1923 and 1952.