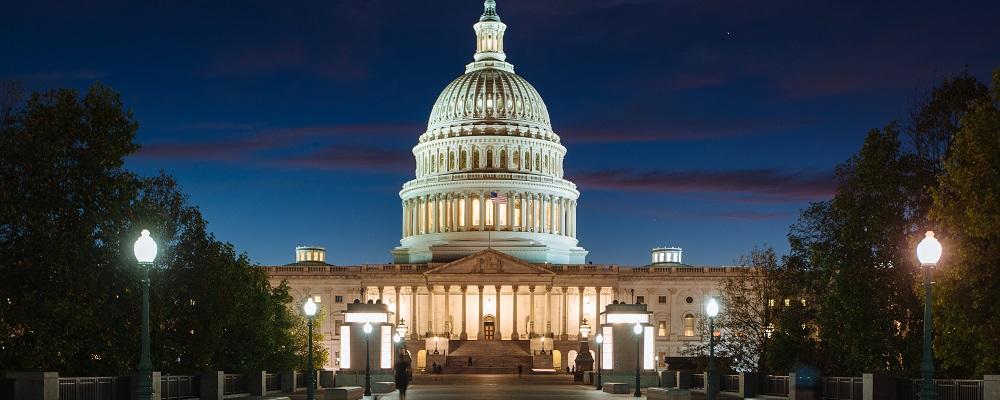 The 117th U.S. Congress has officially gathered in Washington, D.C., although plenty of questions remain for lawmakers.
Democrats held onto a majority in the House, while the Republican majority in the Senate will hinge on the results of two runoff elections in Georgia. Some Republicans are challenging the results of the presidential election.
The new Congress will bring about several changes to key committees.
In the House, Rep. Adam Smith, D-Wash., will continue to lead the Armed Services committee, but will be joined by a new ranking Republican, Rep. Mike Rogers of Alabama.
Rep. Mark Takano, D-Calif., will lead the Veterans' Affairs committee, and will also be joined by a new Republican counterpart, Rep. Mike Bost of Illinois.
In the Senate, Sen. Jim Inhofe, R-Okla., will continue to lead the Armed Services committee alongside ranking Democrat Sen. Jack Reed, D-R.I., but their roles could switch given the outcome of the Georgia elections.
Likewise, Sen. Jerry Moran, R-Kansas, is poised to lead the Veterans' Affairs committee, with ranking Democrat Sen. Jon Tester of Montana.
One of the first tasks of those Senate committees will be vetting President-elect Joe Biden's picks for secretaries of Defense and Veterans Affairs. Past Congresses have finalized nominations for those posts within days of a president's inauguration.
Biden has chosen retired Gen. Lloyd Austin for defense secretary and Denis McDonough to lead the VA.
Most of the current and former Guardsmen serving in Congress have returned to their seats in the new year. That includes six representatives who earned reelection – Rep. Trent Kelly, R-Miss.; Rep. Adam Kinzinger, R-Ill.; Rep. Steven Palazzo, R-Miss.; Rep. Steve Stivers, R-Ohio; Rep. William Timmons, R-S.C.; and Rep. Michael Waltz, R-Fla. — and one newcomer, soon-to-be Rep. Kai Kahele, D-Hawaii.
Kahele, a lieutenant colonel and a C-17 Globemaster III airlifter in the Hawaii Air Guard, won the seat previously filled by Tulsi Gabbard, who did not seek reelection.
Other members of Congress with ties to the Guard who were reelected include Rep. Brian Babin, R-Texas; Rep. Jack Bergman, R-Mich.; Rep. Vern Buchanan, R-Fla.; Sen. Joni Ernst, R-Iowa; Sen. Lindsey Graham, R-S.C.; Rep. Scott Perry, R-Pa.; Rep. Harold Rogers, R-Ky.; Rep. Bobby Scott, D-Va.; Rep. Joe Wilson, R-S.C.; and Rep. Steve Womack, R-Ark.
New members of the House with Guard service include Rep. Barry Moore, R-Ala.; and Rep. Troy Nehls, R-Texas.