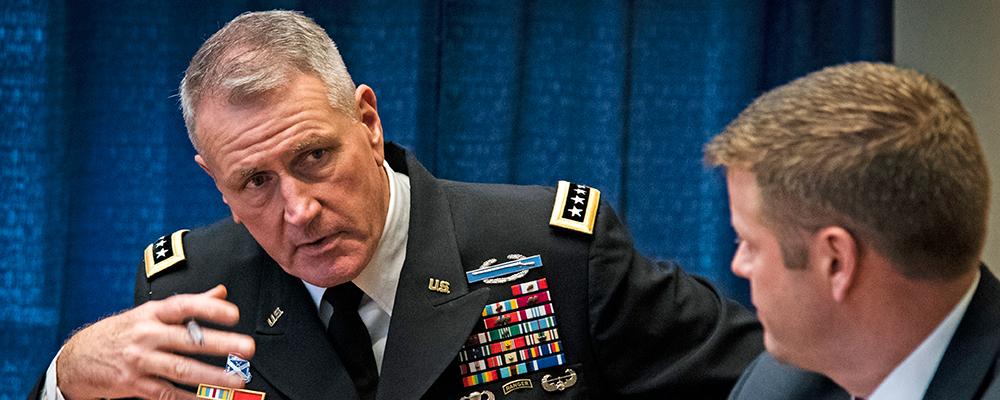 The leader of the organization charged with spearheading an increase to soldier lethality outlined his priorities during an Association of the U.S. Army event last week, according to Military Times.
Gen. John Murray is the commanding general of U.S. Army Futures Command, which was created to lead modernization efforts related to equipment, tactics and formations.
He said the Army's priorities — precision long-range fires, future vertical lift, next-generation combat vehicles and air and missile defenses — are all related to the needs of a potential fight against a near-peer threat.
Murray said future combat systems must adapt and grow throughout their lifetimes in the service.
The Bradley Fighting Vehicle, which debuted in the 1980s, has evolved into a very different weapon system in recent years thanks to incremental upgrades, the general said. And future combat vehicles will also need to have the potential for modernization to keep up with new threats.
Murray said the Army's Multi-Domain Operations concept is driving all future programs and cross-functional teams. But he warned against budgetary uncertainty.
If future budgets are delayed or cut, procurement and development of next generation technology will be delayed, he said. Given a choice, the Army will prioritize readiness over future commitments.
Murray also spoke of the need to abandon the Army's culture of risk aversion. He said the current maze of bureaucracy discourages future development.