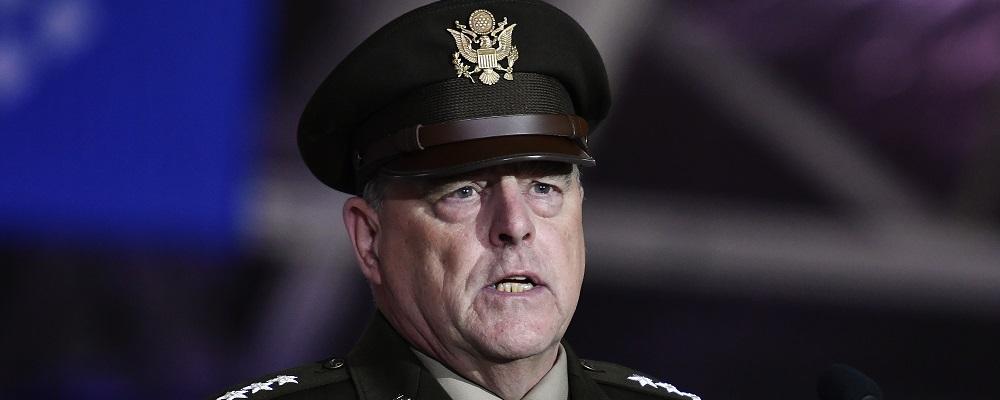 Hundreds of Guardsmen across several states have already stepped in to help local election officials this year, leading into November's presidential election.
But the nation's top military officer, Gen. Mark Milley, has told Congress the armed forces will have no role in enforcing the outcome of the vote, even if the result is in dispute.
Milley, the chairman of the Joint Chiefs of Staff, made the comments in written remarks to members of the House Armed Services Committee, according to Military Times.
"I believe deeply in the principle of an apolitical U.S. military," Milley said. "In the event of a dispute over some aspect of the elections, by law U.S. courts and the U.S. Congress are required to resolve any disputes, not the U.S. military. I foresee no role for the U.S. armed forces in this process."
In recent years, Guardsmen have played important roles in protecting elections from cyberattacks. This year, they also helped at polling sites during some primaries — albeit typically in civilian clothes.
Milley's remarks came after questioning by two House Democrats, Rep. Elissa Slotkin of Michigan and Rep. Mikie Sherrill of New Jersey. They wrote to the general following remarks by President Trump that cast doubt on whether he would accept the election results were he to lose to Joe Biden.
The Pentagon has been under increased scrutiny in recent months amid allegations that troops have been used as partisan props amid nationwide protests.
Milley and Defense Secretary Mark Esper each faced criticism for their roles after officials cleared protestors so that Trump could pose for photographs near the White House earlier this year. Milley later expressed regret for his involvement in the incident and urged fellow service members to "hold dear the principle of an apolitical military that is so deeply rooted in the very essence of our republic."