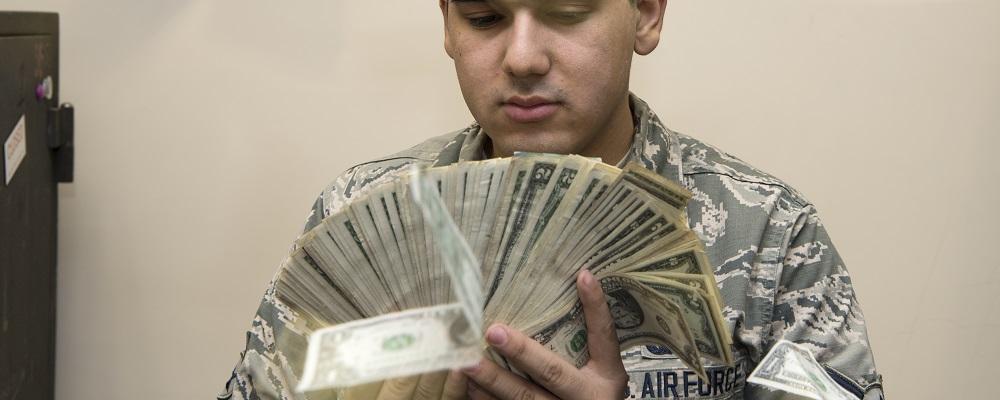 Republicans and Democrats are at odds in Congress over the border wall and impeachment hearings — among other issues — causing defense leaders to brace for an extended period of uncertainty when it comes to defense authorization and appropriations bills for fiscal year 2020.
But one item not in doubt is a pay raise for service members set to take effect with the New Year.
The 3.1% pay raise will be instituted so long as Congress or the White House do not intervene. Seeing as both groups have pledged support for the raise, such a scenario is unlikely.
Under federal law, the pay raise is automatically set based on formulas related to civilian-sector wage growth. This year's anticipated pay increase will be the largest in a decade.
The certainty of the pay raise hasn't stopped some lawmakers from stating, incorrectly, that the increase would be a casualty of a continued impasse.
At the same time, defense leaders have warned that operating under a prolonged continuing resolution — which maintains fiscal 2019 spending levels while prohibiting new programs — harms modernization and hampers needed organizational change. Others fear a government shutdown could take place if the two sides don't come to some sort of budget agreement.
Modernization programs on hold include the procurement of new UH-60 Black Hawk helicopters and Joint Light Tactical Vehicles for the Army National Guard and C-130J Super Hercules cargo planes and F-16 Fighting Falcon radar upgrades for the Air Guard.
Work is also stalled on the defense authorization act. Last month, Sen. Jim Inhofe, R-Okla., introduced a so-called "skinny" National Defense Authorization Act for fiscal 2020 to sidestep some of the more controversial issues in the defense authorization bill.
Inhofe's proposal would allow continued F-35 fighter procurement, counter-ISIS authorities and specialty pays and bonuses, but it does not include provisions related to the creation of the proposed Space Force, limits on toxic firefighting chemicals known as PFAS at military bases and numerous other items currently included in House and Senate versions of the NDAA.
The "simple, politics-free" version of the NDAA is meant to guarantee essential defense programs continue as lawmakers hash out differences on other key issues, Inhofe said. However, it would not permit fiscal 2020 appropriations to flow.
"Given our deadline, I want to preserve all options for fulfilling our constitutional duty," the senator said. "My Democrat colleagues in the Senate have been great partners throughout this entire process, and I believe we can still reach a final, bipartisan agreement on a comprehensive defense authorization bill, just as we have for the last 58 years."