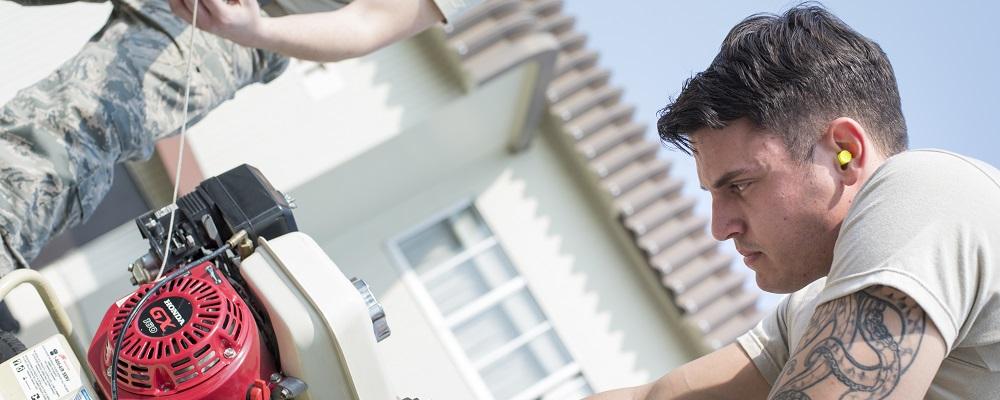 A bipartisan group of lawmakers have proposed a bill that would provide in-demand skills training and employment assistance to members of the Guard who are within 180 days of transitioning into civilian life.
The legislation was introduced this month by a group of six members of the House of Representatives, including Rep. Cindy Axne, D-Iowa, Rep. William Timmons, R-S.C., Rep. Mike Bost, R-Ill., Rep. Anthony Brindisi, D-N.Y., Rep. Greg Murphy, R-N.C., and Rep. Max Rose, D-N.Y.
Timmons and Rose are both drilling Guard officers. 
If approved, the bill, known as the Transition for Success Act, would expand the Defense Department's SkillBridge program to members of the Guard and Reserve. The program connects service members to in-demand skills training and prospective employers who are ready to hire.
"The SkillBridge program has been successful at connecting our veterans to highly skilled civilian jobs after their service. It's only fair that we offer this same option to those who have chosen to serve our country in a reservist role or as members of the National Guard," Axne said.
She said Guardsmen protect their communities every day, have deployed overseas and continue to serve amid the ongoing coronavirus pandemic.
"Their service should be afforded the same gratitude and opportunities for successful growth as other members of our armed forces," Axne said. "Employers want to hire our veterans, and veterans want employment where their skills and service is valued."
Murphy said the program will help those who have slipped through the cracks after they complete their service to their nation.
"Our military could not operate in as many places in the world the way it does now without the flexibility that our Reserves and National Guardsmen provide," he said. "This is the least we can do to show our appreciation to them and their families."
DoD projects the legislation, if approved, would lead to a 30% increase in participation in the SkillBridge program. Last year, the program helped 8,600 service members.
The bill is backed by NGAUS, the Reserve Organization of America, the Enlisted Association of the National Guard of the United States and others. 
"National Guard soldiers and airmen train to the same standards and often fight alongside their active-component counterparts. They have earned the same benefits," said retired Brig. Gen. J. Roy Robison, the NGAUS president. "Thanks to this legislation, they are closer to being able to access the SkillBridge, which will greatly enhance their civilian employment prospects."