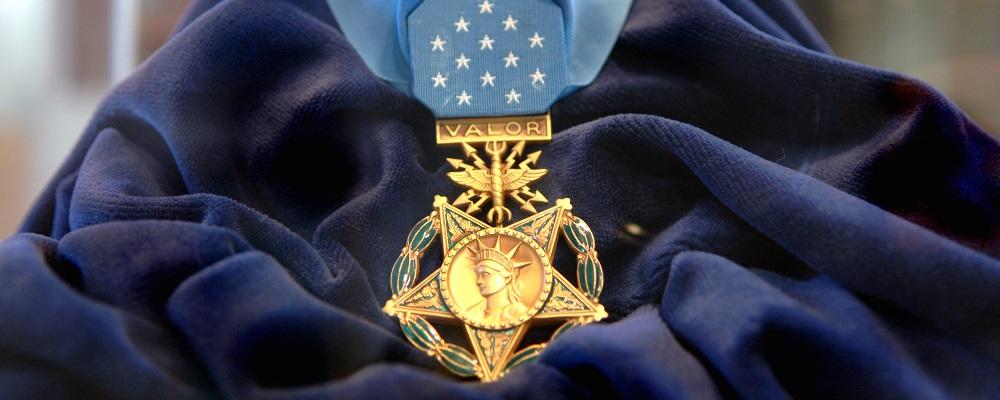 A National Medal of Honor Monument is one step closer to reality following legislation introduced in the Senate.
The National Medal of Honor Monument Act (S. 4433) would grant a nonprofit permission to construct the monument in Washington, D.C.
The bill was introduced by Sen. John Cornyn, R-Texas, and Sen. Tim Kaine, D-Va.
"The United States is forever indebted to our courageous men and women in uniform. Thanks to their service, our nation has overcome monumental challenges," said Kaine. "Establishing a National Medal of Honor Monument will help allow all Americans to reflect on the sacrifice service members have made in defense of our freedom."
The National Medal of Honor Monument Foundation would be responsible for raising the funds to build the monument.
"The location and design of the D.C. monument are undetermined since the legislation that was just introduced only authorizes the National Medal of Honor Museum to begin planning," said Holly Jackson, spokesperson for the organization. "We hope it will be a place to be inspired by the valor and values of the Medal of Honor. We also see it as a location for further Medal of Honor Day activities and potentially for Medal of Honor ceremonies."
First established in 1861, there have been 3,525 Medal of Honor recipients. Of those, more than 130 served in the National Guard at some point in their careers.
One such Guardsman, 1st Lt. Raymond Beaudoin, received the honor posthumously for his actions in Germany during the final months of World War II.
Beaudoin, then a platoon commander with the 30th Infantry Division, crawled alone through enemy fire to single-handedly destroy a Nazi sniper nest, allowing his men to safely call for reinforcements. He was killed by machine gun fire shortly after.
Another, Capt. Nelson Miles Holderman, received the medal for actions during World War I while serving with the 77th Infantry Division during the Meause-Argonne offensive in France in 1918.
Holderman was wounded 10 times during a seven-day period when his battalion was surrounded by German forces. The ordeal was the subject of the film The Lost Battalion.