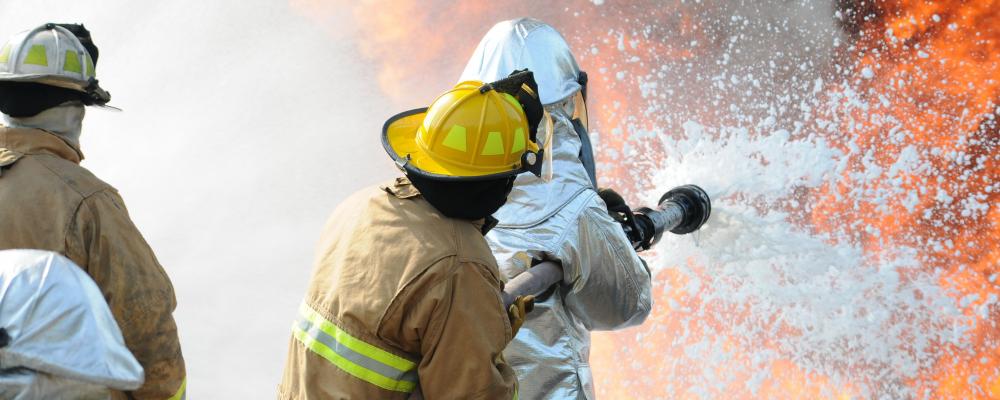 Rep. Andy Kim, D-N.J., has introduced legislation that would ban controversial chemicals that have contaminated numerous military installations, including National Guard facilities.
The Safe Water for Military Families Act, or H.R. 3226, would require the Department of Defense to transition to the use of firefighting foam that does not contain harmful per- and polyfluoroalkyl substances.
PFAS have been linked to numerous health problems, including cancer, high cholesterol and thyroid disease. The chemicals are used in fire-fighting foam used by both civilian and military firefighters and has also been used in other industrial and household products.
Contamination has been discovered at numerous military bases across the nation.
"I've heard from people in our communities concerned about the highly worrisome impact that PFAS can have on our water supply and on our families," Kim said. "It's why I'm taking this step to eliminate the threat once and for all."
Kim's legislation was included in the House Armed Services Committee's proposed fiscal 2020 National Defense Authorization Act. It would also authorize the Guard to access Defense Environmental Remediation Account Funds, for five years, to address PFAS contamination in and around Guard facilities.
The Senate Armed Services Committee version of the NDAA would mandate a three-year phase-out of PFAS.
Kim's legislation also requires the DoD to study the best way to clean up PFAS-contaminated groundwater. It mandates the transition away from PFAS take place by Jan. 1, 2029.
"This problem is only getting worse," Kim said. "The more water systems that are tested for PFAS, the more contamination that is found. That's unacceptable. It is unacceptable for even one person to be exposed to these dangerous chemicals, let alone millions."