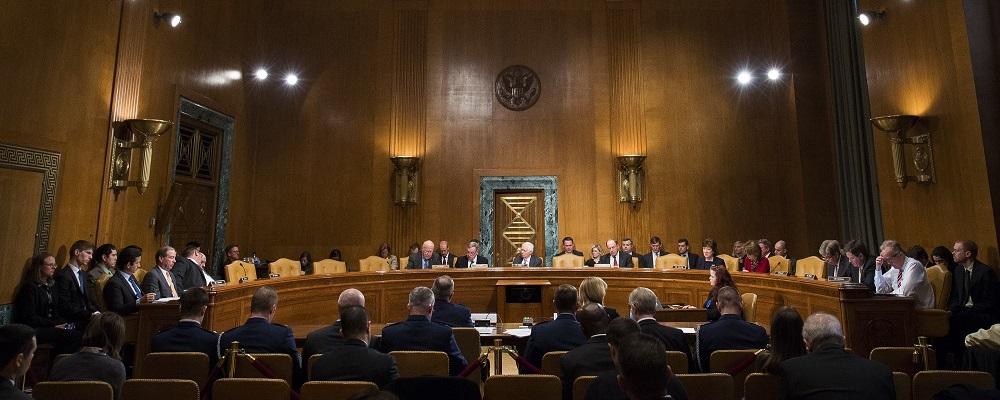 President Joe Biden is getting a lot of advice from Congress on how much money he should include for defense in his fiscal 2022 budget request.
Progressive Democrats are continuing their campaign to force cuts to the Pentagon, urging the new president to propose a smaller defense budget in his administration's first spending proposal.
Early this month, 50 House Democrats rejected the Biden administration's rumored plan to keep military spending flat, arguing for a reduction of at least 10% for fiscal 2022.
"While we are heartened that your Administration is not contemplating expanding the Pentagon's already inflated budget, our new Democratic majorities in Congress along with your Administration should go further," the lawmakers wrote. "Rather than requesting a flat Pentagon budget, we urge you to seek a significantly reduced Pentagon top line."
The letter was organized by Rep. Mark Pocan, D-Wis., and Rep. Barbara Lee, D-Calif., who co-chair the Defense Spending Reduction Caucus, as well as freshman Rep. Jake Auchincloss, D-Mass., a Marine officer who served in Afghanistan.
The lawmakers argue the investment of tens of billions of dollars "would have greater return" if redirected toward diplomatic programs. They called reevaluating federal spending part of Biden's mandate in his victory over former President Donald Trump.
Biden is getting far different advice from the other side of the aisle.
Republican lawmakers are asking the president to reject calls for either a flat or reduced defense budget. House Armed Services Republicans, led by ranking member Mike Rogers of Alabama,  urged the president in a recent letter to see a 3 to 5% increase to help counter China.
They were joined last week by Senate GOP Leader Mitch McConnell, who challenged Biden to boost defense spending to show he's serious about working with Republicans to confront China.
The comments came as Biden's secretaries of state and defense traveled to Asia to criticize China's "coercion and aggression" there.
"If the administration is up to the task, they'll find strong partners in this Republican conference," McConnell, of Kentucky, said on the Senate floor. "Here's one big test: Are they willing to keep investing in our own defense?"
Most observers believe Biden won't seek deep cuts in defense spending, but his administration is likely to request a flat Pentagon budget that would nonetheless squeeze spending right as the Pentagon wants to ramp up modernization.
The president's first Defense Department budget is expected to hold flat at about $708 billion, including the base Pentagon budget and spending on overseas operations. The amount is nearly identical to fiscal 2021 appropriations.
This would still force the Pentagon to tighten its belt, if only slightly, due to inflation and modernization plans.
The president's budget request usually arrives on Capitol Hill in February. It takes longer when there is new administration. Biden's first budget is expected sometime in April.