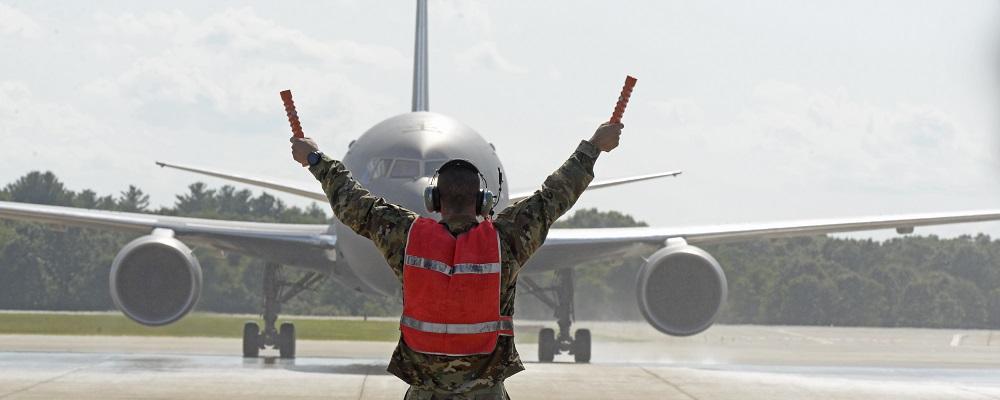 A safety issue that prevented the Air Force's new tanker, the KC-46 Pegasus, from carrying passengers or cargo has been resolved.
According to a report from Air Force Magazine, a joint Boeing and Air Force team has given the go ahead for new cargo locks to be installed on the entire fleet of KC-46s. So far, at least four of the new tankers have been modified and have resumed normal operations.
Technical problems with the new plane were discovered shortly after the Air Force took delivery of its first Pegasus tankers, forcing the service to limit the types of missions the planes undertook.
Officials said the decision to limit the plane was made after cargo locks became unlocked during a flight, creating a situation in which airmen would have been hurt or killed by heavy equipment moving about on the plane.
As part of the agreement between Boeing and the Air Force, $28 million per aircraft was withheld from the company until the issue had been resolved.
The Air Force says Boeing will be able to modify about two KC-46s per month with the new equipment. All planes are expected to be modified by March 2020.
As of September, more than 20 KC-46's had been delivered to the Air Force, including two to the New Hampshire Air National Guard's 157th Air Refueling Wing. In total, the service plans to purchase 179 KC-46s, with 52 currently on contract.
The Pegasus is designed to eventually replace much of the Air Force's fleet of KC-135 Stratotankers, which first entered service in 1957. The KC-46 is about a third bigger than the KC-135 and has two engines compared to the old tankers' four. The new plane can also carry more fuel and cargo and comes equipped with both boom and centerline drogue refueling systems.