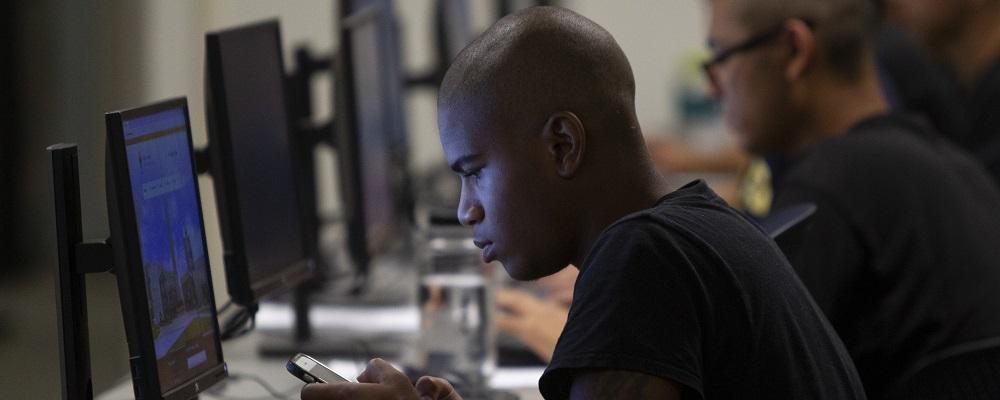 New legislation introduced in the House and Senate would help protect GI Bill benefits for veterans at schools impacted by coronavirus.
The bills were introduced as colleges and universities across the nation shifted to online classes in an effort to stall the spread of COVID-19.
Each would authorize the secretary of veterans affairs to treat education programs that are converted to distance learning by reason of emergencies and health-related situations in the same manner as other classes.
S. 3503 was introduced by Sen. Jerry Moran, R-Kansas, and Sen. Jon Tester, D-Mont., in the Senate. H.R. 6194 was introduced by Rep. Phil Roe, R-Tenn., in the House. The Senate bill has bipartisan support and has already passed by voice vote.
Moran is chair of the Senate Veterans' Affairs Committee. Tester is the committee's top Democrat.
Currently, the GI Bill determines student veterans' benefits based on whether or not they attend a physical university versus an online program. The legislation would allow student impacted by closed campuses to continue to receive full benefits.
"No student veteran, dependent or spouse should be worried about their GI Bill benefits being reduced or cut off because of actions their school is taking in response to COVID-19," said Roe. "My bill would ensure that Secretary Wilkie has the flexibility to continue serving students well during times of uncertainty and I am committed to seeing it signed into law quickly."
Officials with Student Veterans of America said the uncertainty facing student veterans in the wake of school closures was unprecedented.
"This critical, time-sensitive legislation explicitly ensures student veterans will be able to continue to attend school and experience no changes to monthly housing allowances," said Jared Lyon, the CEO and national president of SVA.
Sen. Thom Tillis, R-N.C., said the legislation is important as more schools are moving to online classes.
"Veterans shouldn't see the GI Bill benefits they earned unintentionally cut because of health and safety precautions being taken by our colleges and universities, and this legislation will ensure they will not be affected," he said.