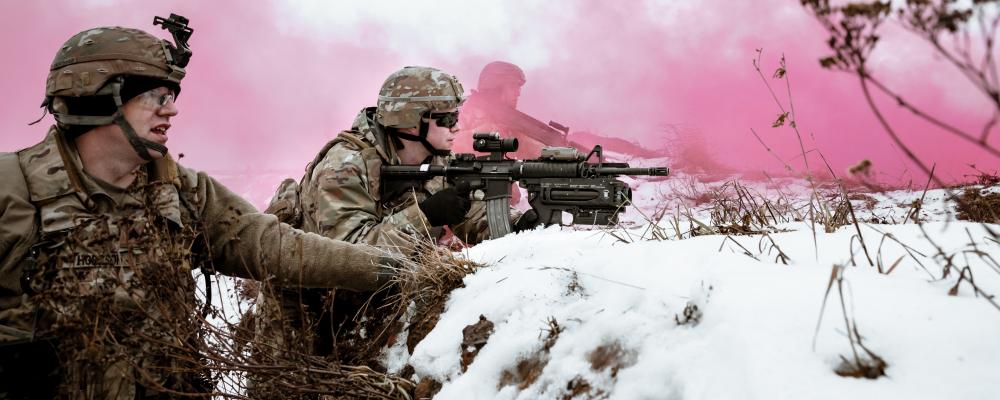 New legislation would protect National Guard training in the event of future government shutdowns.
The bill, introduced by Sen. John Hoeven, R-N.D., would enable Guardsmen to continue to drill and conduct training exercises even if their funding is not appropriated. He introduced the legislation amid an ongoing partial government shutdown that affects roughly a quarter of the federal government, but not the Defense Department. 
"The men and women of our National Guard are central to our nation's security, whether they serve at home or abroad," Hoeven told NGAUS. "While the National Guard is not part of the current partial shutdown, this legislation ensures that important training and drills can continue no matter the circumstances in the future. This will help maintain the excellence of our National Guard and ensure their continued readiness."
Hoeven introduced similar legislation last year, but that legislation did not make it out of the Senate Armed Services Committee. The new bill is co-sponsored by three fellow Republicans: Sen. Steve Daines of Montana and Sen. John Thune and Sen. Mike Rounds of South Dakota. 

If approved, the bill would deem National Guard training and other activities as essential, preventing them from being furloughed during government shutdowns.
A three-day shutdown in January 2018 caused numerous states to cancel drills and training exercises, some of which had been planned more than a year earlier. Not all of the training could be rescheduled.
Hoeven has said the legislation is needed to help the Guard maintain readiness, even when the government closes.