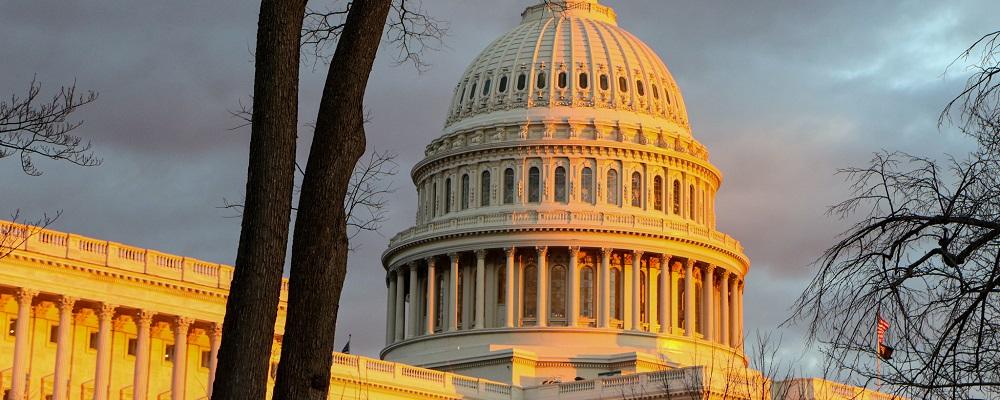 The House Armed Services Committee has announced subcommittee assignments created two new panels with wide-ranging jurisdiction over Defense Department policy and programs.
The new Cyber, Innovative Technologies, and Information Systems and Intelligence and Special Operations subcommittees join existing bodies overseeing military personnel, readiness, seapower and projection forces, strategic forces and tactical air and land forces.
Rep. Adam Smith, D-Wash., the chair of the HASC, announced the new subcommittees last week. He said both build on the significant time and attention HASC has paid those areas over the past two years.
"The scope of the Armed Services Committee is vast by necessity — it is our responsibility to oversee the entire Department of Defense, the largest agency in the federal government," Smith said. "To that end, it is critical that our committee structure allows each subcommittee to dedicate the time and staff resources required to perform rigorous oversight and to enact meaningful legislation that advances our national security each and every year."
The cyber subcommittee will have jurisdiction over DoD policy "related to the acquisition of computer software, the electromagnetic spectrum and electromagnetic warfare; and Department of Defense policy and programs and accounts related to artificial intelligence, cyber security, cyber operations, cyber forces, and information technology."
The intelligence and special operations subcommittee will have jurisdiction over DoD policy and programs and accounts related to "military intelligence, national intelligence, countering weapons of mass destruction, counter-proliferation, counter-terrorism, other sensitive military operations, and special operations forces."
Smith and Rep. Mike Rogers, R-Ala., the HASC ranking Republican, also announced subcommittee assignments and leadership positions. That includes assignments for five current or former Guardsmen currently assigned to HASC.
Rep. Trent Kelly, R-Miss., will serve as ranking member of the Intelligence and Special Operations subcommittee. He will also serve on the Seapower and Projection Forces subcommittee.
Kelly is a major general in the Mississippi Army National Guard. Rogers said he was chosen to help lead the new subcommittee based on his knowledge and background.
"We must do everything in our power to support our men and women in uniform," Kelly said. "Now more than ever, we must arm our troops with the best intelligence and resources available to defeat our enemies — known and unknown."
Other current Guardsmen assignments include Rep. Michael Waltz, R-Fla., who will serve on the Intelligence and Special Operations and Strategic Forces subcommittees, and freshman Rep. Kaiali'I Kahele, D-Hawaii, who will serve on the Readiness and Tactical Air and Land Forces subcommittees.
Waltz is a Special Forces colonel who serves in the Maryland Army Guard. Kahele, a freshman congressman, is a lieutenant colonel and C-17 pilot serving in the Hawaii Air Guard.
Assignments for former Guardsmen include Rep. Jack Bergman, R-Mich., who is assigned to the Readiness and Seapower and Projection Forces subcommittees; and Rep. Joe Wilson, R-S.C., who is assigned to Readiness and Strategic Forces subcommittees.