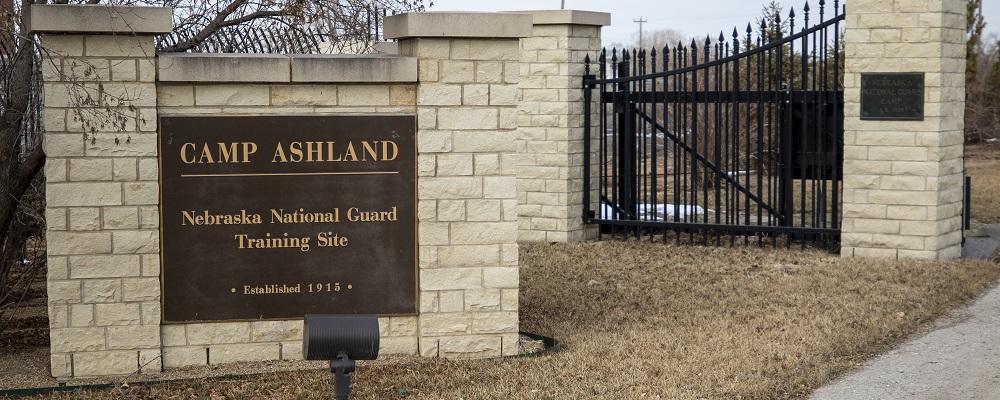 Nearly 60 Americans who recently traveled to Wuhan, China, are being quarantined at a Nebraska National Guard facility. And defense leaders said at least 11 other military installations could be used to support efforts related to the deadly coronavirus.
Camp Ashland, near Omaha, was selected as one of two quarantine sites. The other is Marine Corps Air Station Miramar in California. Both received evacuation flights from Wuhan, where the deadly virus is believed to originated, last week.
Worldwide, more than 1,000 people have died amid an outbreak of coronavirus. In the United States, at least 13 people have been identified with the virus.
In Nebraska, no Guardsmen have been assigned to a coronavirus-related mission, according to the National Guard Bureau. Instead, Camp Ashland is being used by the Department of Health and Human Services. The camp is owned by the federal government and leased to the Nebraska Guard.
Officials said HHS is responsible for all care, transportation and security of the evacuees, including limiting the movement of evacuees on Camp Ashland. DoD personnel will not be in direct contact with the evacuees and will minimize contact with HHS personnel.
Individuals traveling from Wuhan, China are subject to a 14-day quarantine. In addition to Camp Ashland and Miramar, DoD is also prepared to provide additional locations for future quarantines.
HHS asked DoD to identify installations near 11 major airports that could house additional people, should facilities become filled.
DoD has since released a list of those locations, which include the homes of several Guard units.
The installations include: Joint Base Pearl Harbor-Hickam, Hawaii; Great Lakes Training Center Navy Base, Illinois; Naval Air Station Joint Reserve Base Texas; March Air Reserve Base, California; Travis Air Force Base, California; Dobbins Air Reserve Base, Georgia; Fort Hamilton, New York; Naval Base Kitsap, Washington; Joint Base Anacostia, District of Columbia; Joint Base McGuire-Dix-Lakehurst, New Jersey; and Fort Custer Training Center, Michigan.