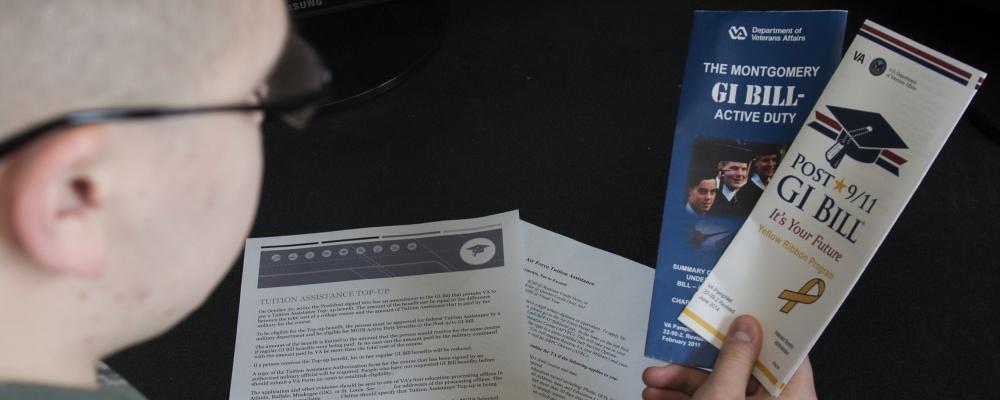 Democrats working on a pandemic relief plan are hoping to include language that would close a loophole in the G.I. Bill that veteran advocates have said allows for-profit schools to scam veterans.
The "90/10 Rule" requires for-profit schools to collect at least 10% of their revenue from sources other than the federal government. But the government does not count G.I. Bill funding as federal revenue.
For-profit schools have used the loophole to their advantage and have used predatory tactics to recruit those dollars, according to critics.
"Predatory for-profit colleges have taken advantage of the 90-10 loophole to cheat veterans and service members out of their education benefits while providing them with a low-quality education, useless degrees and burdening them with student loan debt," said Rep. Mark Takano, D-Calif. "The 90-10 rule was put in place to prevent waste, fraud, and abuse of federal education dollars, but for-profits have exploited the loophole to earn millions in profits."
Takano is chair of the House Veterans' Affairs Committee.
For-profit schools have drawn intense scrutiny from lawmakers and advocates in the past, according to Stars and Stripes. Some schools have been ordered to refund money and cancel debt for marketing practices toward G.I. Bill recipients.
Groups representing for-profit schools are opposing the proposed changes.
"Thousands of American veterans have chosen to pursue their job training and career education goals at proprietary schools," Jason Altmire, president of Career Education Colleges and Universities, told Military Times. "These brave men and women have earned the right to decide what schools and careers are best for them, and the proposed modifications to the 90/10 rule strip them of that choice."