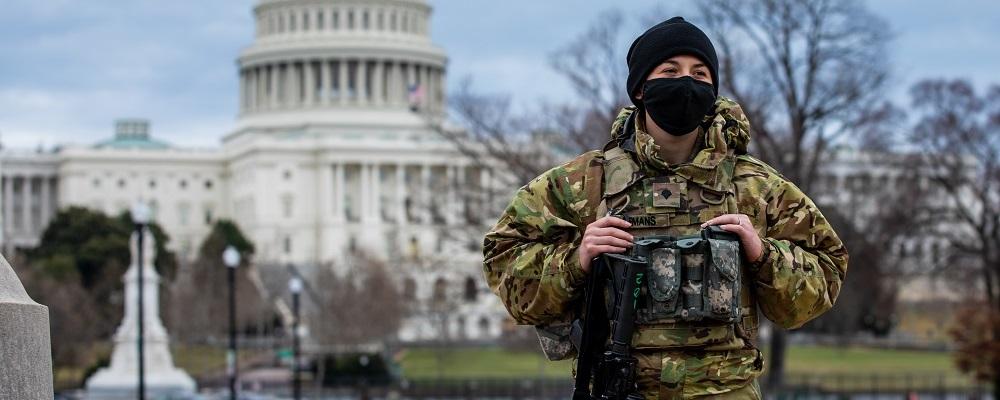 The National Guard narrowly avoided a large funding shortfall to end the fiscal year after President Joe Biden signed emergency legislation on Friday to reimburse more than half a billion dollars spent during the five-month Capitol response mission.
Guard leaders had warned that a failure to reimburse the $521 million in funding would lead to canceled training, furloughed employees and a decline in readiness.
After weeks of inaction, Congress reached an agreement on the funding last week, approving the $2.1 billion legislation which also includes funding for Capitol Police and visas for translators and others who worked closely with the U.S. military in Afghanistan.
NGAUS applauded the solution.
"National Guard leaders across the country are grateful to Congress for coming together to pass a supplemental appropriation that will reimburse the Guard for its security mission earlier this year at the U.S. Capitol," said retired Maj. Gen. Michael McGuire, the NGAUS chairman, and retired Brig. Gen. J. Roy Robinson, the NGAUS president.
"That overwhelming majorities in both the House and Senate approved the measure shows that lawmakers understand the value of the Guard to the country and the importance of uninterrupted paychecks to Guardsmen and their families," they said.
More than 26,000 Guard soldiers and airmen deployed to the Capitol on short notice following the deadly Jan. 6 attack on Congress. Leaders warned that a failure to reimburse the Guard would amount to breaking a promise with those troops.
Senate Majority Leader Chuck Schumer, a New York Democrat, agreed that the funding agreement "shouldn't have taken this long" but said passing the bill lives up to Congress' responsibility to "make sure that the people who risk their lives for us and protect us get the help they need."
Some states had already canceled training and community engagement events. Its unclear how, or if, the influx of funding will reach state coffers in time to reverse those decisions.