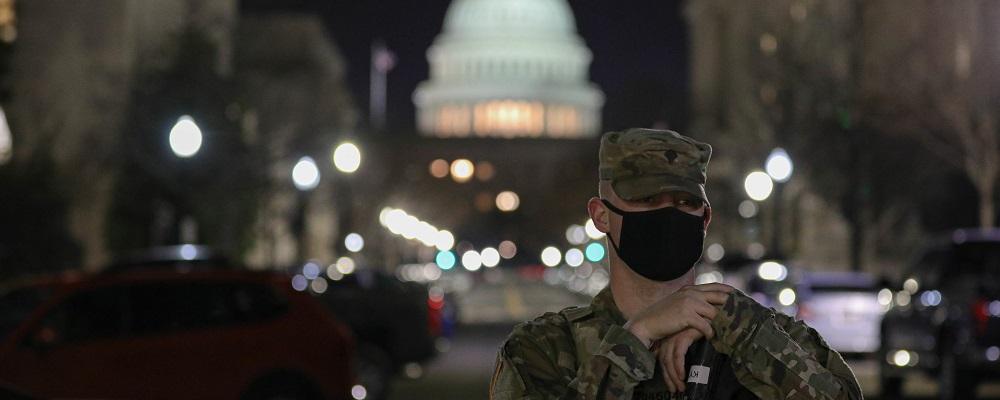 Time is quickly running out for Congress to approve $521 million in National Guard funding to reimburse the force for its five-month Capitol mission.
Without the funds, Guard leaders have warned states will need to curtail training and maintenance.
The House has already approved the funding as part of a $1.9 billion emergency spending bill passed in May. The Senate, however, has lagged behind.
Last week, top appropriators pushed for bipartisan legislation that would cover budget shortfalls for the Guard and Capitol Police while a broader emergency security spending package is under consideration.
"We should pass now what we all agree on: The Capitol Police and National Guard are running out of money, the clock is ticking, and we need to take care of them," said Sen. Richard Shelby, R-Ala.
The House measure has stalled in the Senate over Republican objections to certain provisions, including a quick response force comprised of Guard troops and additional security measures around the Capitol.
Republicans and Democrats have each introduced new legislation in the Senate to address the shortfalls.
The Democrats' plan would cost $3.7 billion and was introduced by Senate Appropriations Committee Chair Sen. Patrick Leahy, D-Vt.
The Republican plan would cost $633 million and was introduced by Shelby, the Appropriations Committee vice chair. Democrats have said the bill is a nonstarter because it doesn't address all costs incurred during the Jan. 6 attack.
"We did not budget for an insurrection," Leahy said. "A violent insurrection happened. A pandemic happened. And the president announced the withdrawal of American troops from Afghanistan. These events created urgent needs that must be met now."
In the House, Republican leaders have urged Speaker Nancy Pelosi, D-Calif., to cancel the planned August recess to instead pass a smaller bill to fund the Guard.
Rep. Mike Rogers, R-Ala., the top Republican on the House Armed Services Committee, said the Guard shortfall would degrade the force's ability to meet national security commitments.
"Congress must not let this happen," he said.