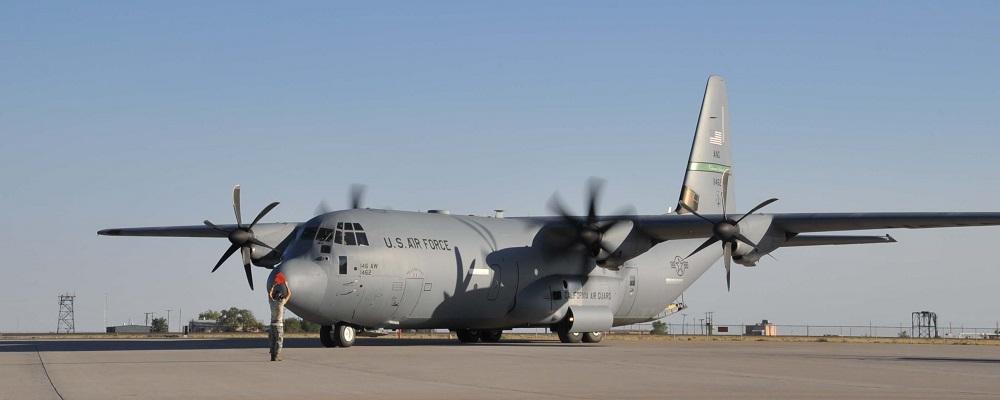 The Air National Guard has identified eight candidate bases for new C-130J Super Hercules cargo aircraft.
Officials will next complete site surveys before the Air Force decides on three locations for the new aircraft this summer.
"These evaluations are a critical component of the Air National Guard's recapitalization and modernization plans," said Lt. Gen. L. Scott Rice, the director of the Air National Guard. "Ultimately, this process will allow us to recapitalize three of the candidate bases with C-130Js."
The three sites will eventually be home to a combined 24 aircraft, replacing older C-130H aircraft.
Candidate sites include:
Bradley Air Guard Station, Connecticut (103rd Airlift Wing);
Savannah Air Guard Station, Georgia (165th Airlift Wing);
Peoria Air Guard Station, Illinois (182nd Airlift Wing);
Louisville Air Guard Station, Kentucky (123rd Airlift Wing);
Great Falls Air Guard Station, Montana (120th Airlift Wing);
Naval Air Station Joint Reserve Base Fort Worth, Texas (136th Airlift Wing);
Yeager Air Guard Station, West Virginia (130th Airlift Wing); and
Cheyenne Air Guard Station, Wyoming (153rd Airlift Wing).
During site surveys, Air Force teams will look at mission, capacity, cost and environmental factors for each location, according to a spokesman for the Air Guard. The candidate sites were selected by the Air Guard and approved by the Air Force secretary.
The 24 aircraft include 16 planes that NGAUS convinced Congress to add to defense budgets in recent years. Another eight aircraft were previously set to replace A-10 Thunderbolt IIs in Maryland but are being redirected because the fiscal 2021 defense budget request retains Air Guard A-10s at Martin State Airport in Middle River, Maryland.
The Air Guard currently has 17 C-130 wings located in 17 states. Each wing has between 1,100 and 1,200 personnel.
In all, two Guard wings fly the newer C-130J while the others fly the C-130H. Some of the older model planes were originally built in 1971 and, in recent years, have been the subject of modernization efforts upgrading avionics, engines and propellers. That work continues, but is in some jeopardy due the Air Force prioritizing the purchase of more advanced aircraft.
Out of the Air Force's fleet of 309 C-130s, just under half, or 149, are flown by the Guard. The Guard flies 133 H-model planes and 16 J-models. The active component flies 108 J-models. And the Air Force Reserve flies 42 H-models and 10 J-models.