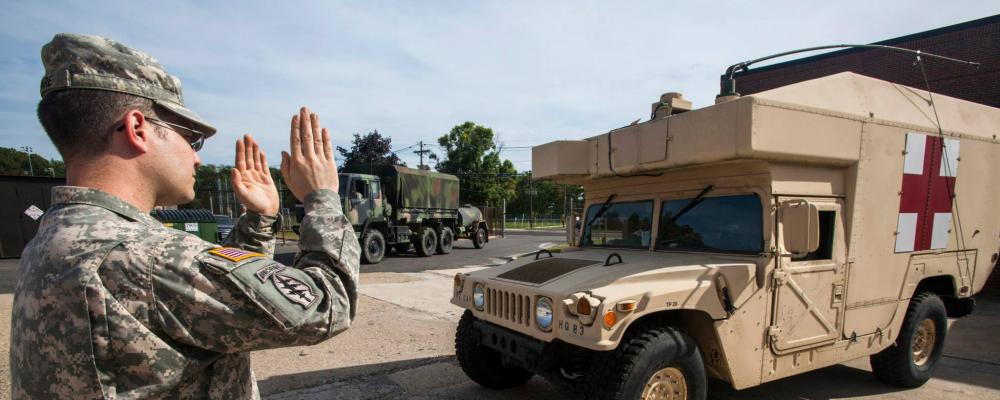 House appropriators have given their stamp of approval to the fiscal 2020 defense-spending bill, recommending a total of $690.2 billion in funding for the Defense Department.
The bill was approved by the House Appropriations Committee by a vote of 30 to 22 on May 21, and will next be considered by the full House.
Officials said the legislation, which would provide DoD with $15.8 billion more than it received last year, includes operations and maintenance, readiness activities, research and development, equipment modernization, and health and quality-of-life programs for troops and their families.
National Guard-specific funding includes $100 million to modernize High Mobility Multi-purpose Wheeled Vehicles (Humvees) in the Army Guard and $134 million to modernize C-130H cargo planes in the Air Guard.
The bill also provides funding for UH-60 Black Hawk helicopters and Joint Light Tactical Vehicles in the Army Guard, and F-35A, F-15EX and KC-46A planes in the Air Force.
Legislators also set aside $1.3 billion for the National Guard and Reserve Equipment Account (NGREA), which includes $375 million each for the Army Guard and Air Guard.
"This bill has made several efforts to focus on the well-being and morale of those in uniform, their families, DoD civilians, and defense communities," said Rep. Pete Visclosky, D-Ind., the chair of the defense appropriations subcommittee. He cited a 3.1% pay raise for service members and additional support to childcare programs.
Rep. Nita Lowey, D-N.Y., said the legislation was a responsible spending bill that increases funds dedicated to readiness requirements by $1 billion while also prohibiting the use of funds to build a border wall.
Other amendments approved by the committee would repeal the 2001 Authorization of Use of Military Force, prohibit the use of funds in support of the Saudi-led coalition in Yemen and provide $241.2 million to procure equipment to aid in storm recovery efforts in Nebraska and North Carolina.
Additional Guard-specific funding includes $3.6 million for the State Partnership Program, $172.2 million for the Guard counter-drug program, $5.3 million for counter-drug schools and $50 million for the National Guard Youth ChalleNGe program.