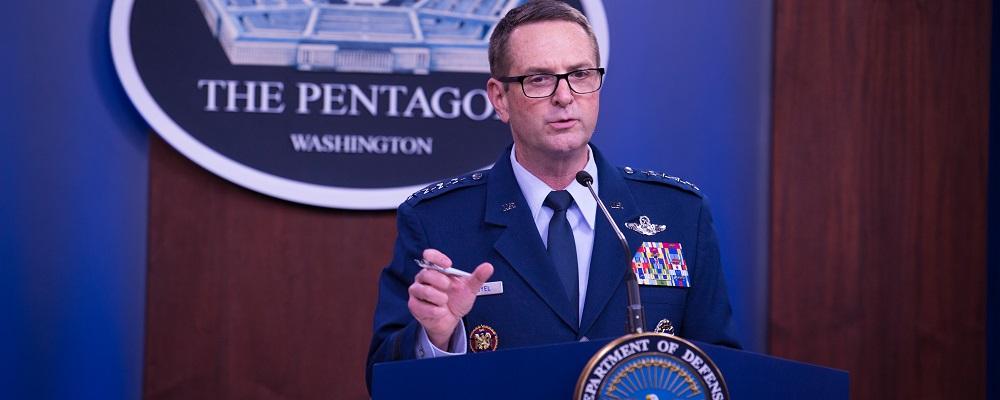 Just under $1.5 billion was allocated for the National Guard as part of the $2 trillion stimulus package approved by Congress and signed into law by the president last week.
The Guard funds would pay for the deployment of 20,000 Guardsmen for the next six months, according to reports.
Overall, the package provides an extra $10.5 billion to the Defense Department to boost its response to the ongoing coronavirus pandemic, according to Politico. Some of the funding will go towards expanding military hospitals; researching and developing vaccines and anti-viral pharmaceuticals; and purchases made under the Defense Production Act.
It also provides $300 billion for direct cash payments to American citizens earning less than $99,000 per year, $350 billion for job retention loans for small businesses and $250 billion in expanded unemployment benefits.
The package could also enable senior leaders at the National Guard Bureau to stay in their positions longer than previously allowed under the law.
Provisions in the legislation allows the president to extend the terms for the NGB chief and directors of the Army National Guard and Air National Guard.
The chief of NGB, Gen. Joseph Lengyel, and the Air Guard director, Lt. Gen. L. Scott Rice, were each expected to move on from their current positions later this year. The Army Guard director, Lt. Gen. Daniel Hokanson, took his position last year but is believed to be among the candidates to replace Lengyel.
As he signed the package on Friday, President Donald Trump said the stimulus would deliver urgently needed relief to the nation's families, workers and businesses.
"I want to thank Republicans and Democrats for coming together, setting aside their differences, and putting America first," Trump said.