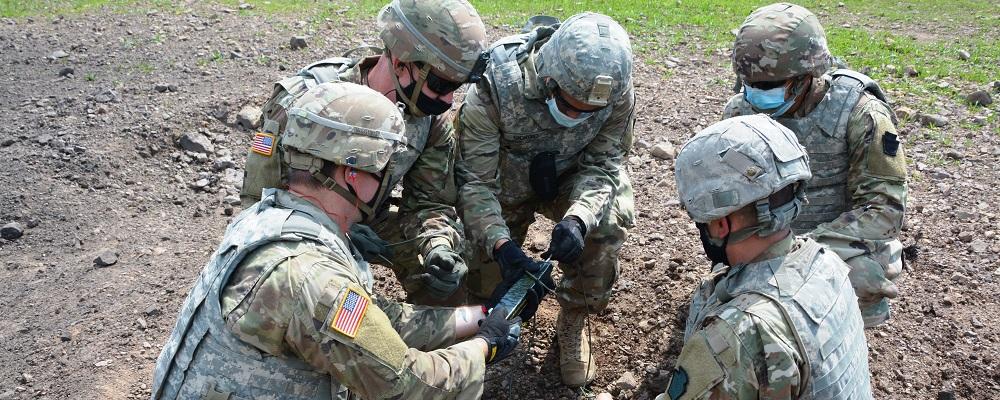 A Republican congressman is calling on the House Armed Services Committee to investigate a series of recent military training deaths.
Rep. Vern Buchanan, R-Fla., wrote to HASC leaders last week asking the committee to investigate training deaths after one of his constituents, Spc. Nicolas Panipinto, was killed when his Bradley Fighting Vehicle rolled over during a training exercise at Camp Humphreys, South Korea last year.
In his letter, Buchanan also referenced an accident that occurred at Camp Pendleton, California last month that resulted in the death of eight Marines and one sailor. 
These deaths, wrote Buchanan, "are tragic examples showing the obvious need for reforms to military training."
In 2017, a congressional report found that accidents claim the lives of four times as many troops than does combat and 32% of all service member deaths are the result of accidents, according to Buchanan.
"The highest tribute that can be paid to the soldiers lost in training accidents is to enact reforms that ensure that these mistakes never happen again," wrote Buchanan. "We cannot afford to wait any longer and risk the health and safety of our men and women in uniform."
His letter to the HASC leadership came just days after a Texas National Guardsmen died during training at Fort Hood, Texas.
Sgt. Bradley Moore, 36, of Mansfield, Texas, died Aug. 13 during land navigation training. The Texas Military Department issued a statement saying the incident is under investigation and that foul play is not suspected.
"The military is a family, and the entire Texas National Guard mourns with Sgt. Moore's loved ones left behind," said Maj. Gen. Tracy Norris, the adjutant general of Texas.
Buchanan had previously sent a letter to Defense Secretary Mark Esper in June after discovering "disturbing revelations" regarding Panipinto's death. 
In his letter to Esper, Buchanan stated the 2019 incident occurred when the "right-hand side tread of Panipinto's M2A3 came off." He also said Panipinto was not properly trained to operate the vehicle. He urged the secretary to investigate the training deaths and make reforms.