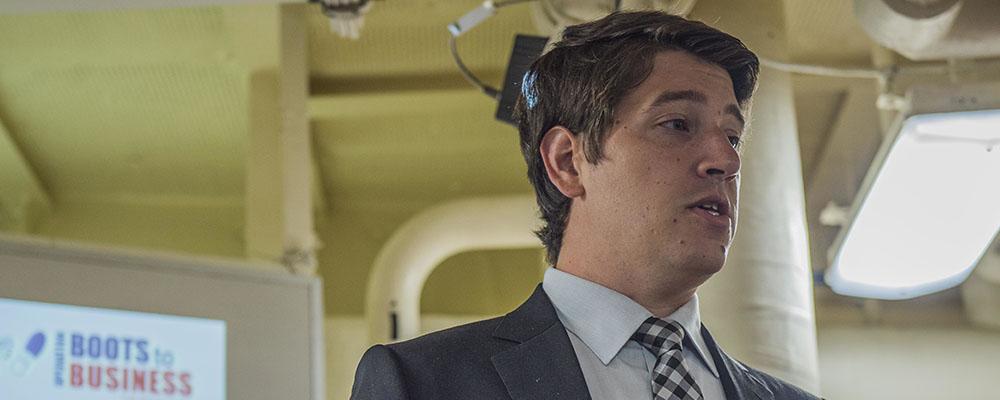 Legislation that would extend a small business entrepreneurship program for veterans would cost the government less than $500,000 over the next five years, according to a new estimate by the Congressional Budget Office.
The CBO released its estimate for the Veteran Entrepreneurship Training Act of 2019 (H.R. 3537) last week. The bill was introduced by Rep. Bradley Schneider, D-Ill., and would authorize the Small Business Administration to carry out the Boots to Business program through 2024. 
That program provides entrepreneurship training to service members, including those in the National Guard and Reserves, veterans and spouses or dependents of those groups. 
The entrepreneurship program may include online or in-person instruction and aims to help veterans start businesses by drafting business plans, identifying sources of capital and connecting them to local small businesses resources.
The B2B program includes grants to Veteran Business Outreach Centers and collaboration between public and private entities to develop training courses. The CBO report notes that the SBA has run a similar program since 2012 and expects to spend around $3.7 million on related activities in the 2020 fiscal year.
H.R. 3537 was introduced in the House last month and is co-sponsored by Rep. Troy Balderson, R-Ohio; Rep. Antonio Delgado, D-N.Y.; Rep. Abby Finkenauer, D-Iowa; Rep. Brian Fitzpatrick, R-Pa.; Rep. Chrissy Houlahan, D-Pa.; and Rep. Ross Spano, R-Fla.  
The House Small Business committee is considering the legislation. Sen. Cory Gardner, R-Colo., and Sen. Tim Kaine, D-Va., introduced a similar bill in the Senate.