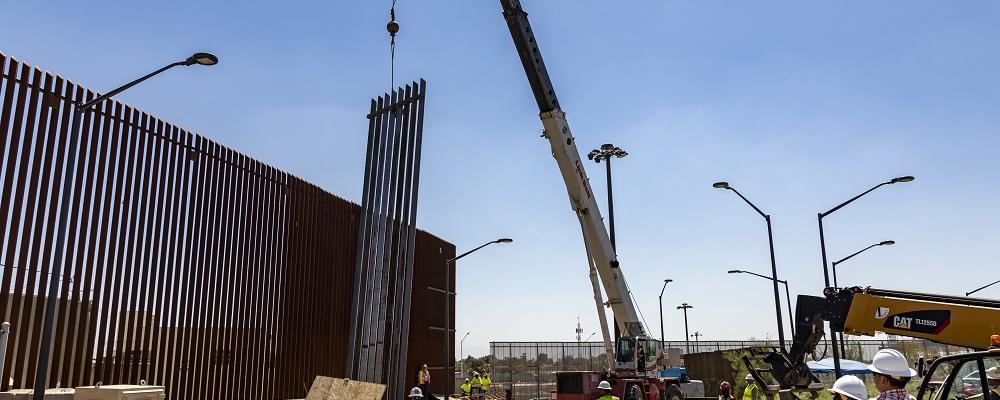 The $6.1 billion of defense funding that will be diverted to bolster barriers on the Southwest border will include money originally earmarked for Afghan security forces, military pensions and military construction, according to a report from the Wall Street Journal.
The fund transfer from the Defense Department to the border effort is part of an emergency proclamation made by President Donald Trump in February, but was only recently permitted to move forward following a 5-4 Supreme Court decision.
Officials had not previously disclosed specific programs from which the money would be diverted.
The Wall Street Journal reported the $6.1 billion will include $3.6 billion in military construction funds and $2.5 billion in defense counterdrug funding. Trump later said the Pentagon would transfer up to $2.5 billion from other Pentagon accounts to the drug interdiction budget.
The newspaper reported that some of that funding will include $604 million that had been slated to support Afghan security forces, $251 million that would have paid for the destruction of chemical weapons, $224 million from the new Blended Retirement System and $343 million from Air Force weapons programs.
Officials have previously said that fewer service members than expected opted into the new retirement system, which combines a pension after 20 years with regular government contributions to a 401(k)-style retirement account.
The diverted funds are expected to pay for an additional 100 miles of border wall. Pentagon leaders have said none of the transfers will result in a readiness shortfall or cuts to personnel benefits.