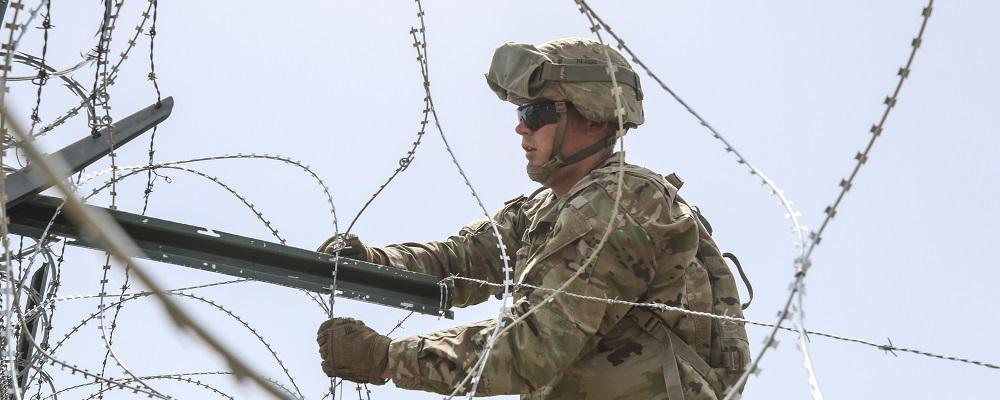 Up to 5,500 service members will continue missions along the U.S.-Mexico border through the 2020 fiscal year.
Stars and Stripes reported Defense Secretary Mark Esper approved the extension of the mission last week, following a request from the Department of Homeland Security.
There are an estimated 5,000 service members currently deployed in support of border missions, including 2,000 National Guardsmen. The mission began in April 2018, after President Donald Trump authorized the deployment of troops in support of U.S. Customs and Border Protection officials in Texas, New Mexico, Arizona and California.
According to Stars and Stripes, troops will provide support similar to what they are currently doing along the border, that includes supporting infrastructure projects, providing operational help, detecting and monitoring border activity and providing air assets.
Those missions can be supported with manageable impacts to readiness and are contingent on the availability of funds, officials said.
Earlier this year, officials estimated the cost of the deployments to be about $500 million through the fiscal year that ends later this month. That cost is separate from support to building a border wall, which has caused billions of dollars once earmarked for military construction, including numerous Guard projects, to be redirected to pay for barrier projects.
Separate from the broader deployments, about 1,000 Texas Guardsmen are also serving through the end of September at the command of Gov. Greg Abbott, the report noted. Those troops are working in two migrant detention facilities.