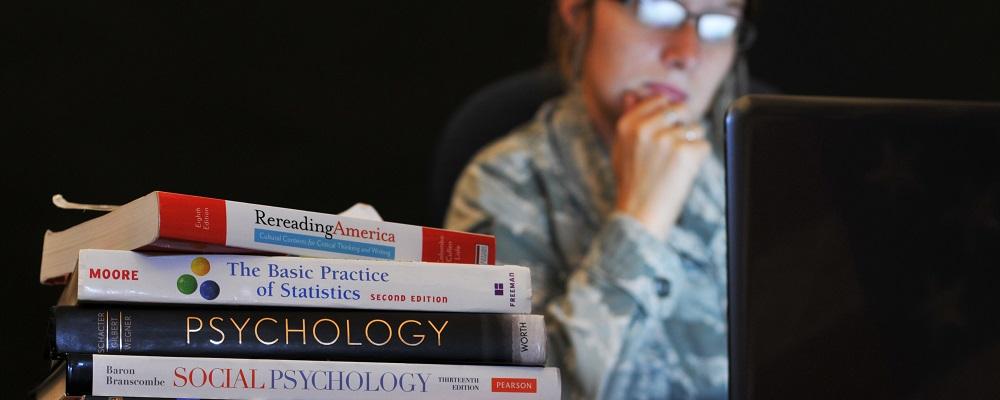 A bipartisan bill that would help provide more educational opportunities for Guardsmen under the age of 25 has been reintroduced to Congress.
The legislation, if approved, would allow members of the National Guard or Reserves to claim independent student status when applying for federal student aid.
Under current law, only active-component troops, veterans and other individuals can claim independent student status as part of the Free Application for Federal Student Aid, better known as FAFSA, which eliminates parental income from being used to consider aid amounts.
Approximately 211,000 members of the Guard and Reserve are currently under the age of 25 and don't currently meet veteran or active-duty criteria.
The Improving College Affordability for Our Guard and Reserve Act was introduced by Rep. Guy Reschenthaler, R-Pa.; Rep. G.T. Thompson, R-Pa.; Rep. Tim Ryan, D-Ohio; and Rep. David Trone, D-Md. The four also sponsored the bill when it was introduced last during the previous session of Congress.
NGAUS has endorsed the legislation.
"Our citizen-soldiers and airmen are independent enough to sacrifice their time, sweat or blood for their nation, yet our nation doesn't always consider them independent when it comes to their educational benefits," said retired Brig. Gen. J. Roy Robinson, NGAUS president. "We thank these representatives for their efforts to correct that oversight and ensure Guardsmen are afforded benefits on an equal footing with their active-duty counterparts."
Legislators said providing ample educational opportunities for the men and women in uniform is critical to the nation's security.
The nation relies on its service members, Reschenthaler said. "I hope our colleagues will join us to empower more of our nation's warfighters to pursue a higher education and achieve their academic goals."
Ryan, co-chair of the House National Guard and Reserve Caucus, said the bill was "common-sense legislation."
"Of all the students that should have access to educational assistance, we have to ensure that members of the Armed Services aren't unfairly shut out," he said.
Thompson said ensuring ample educational opportunities should be a "thank you" for members of the National Guard who rise to the occasion at a moment's notice when their communities or nation needs them. It would provide them the same chances for success as their active duty and veteran counterparts, he added.