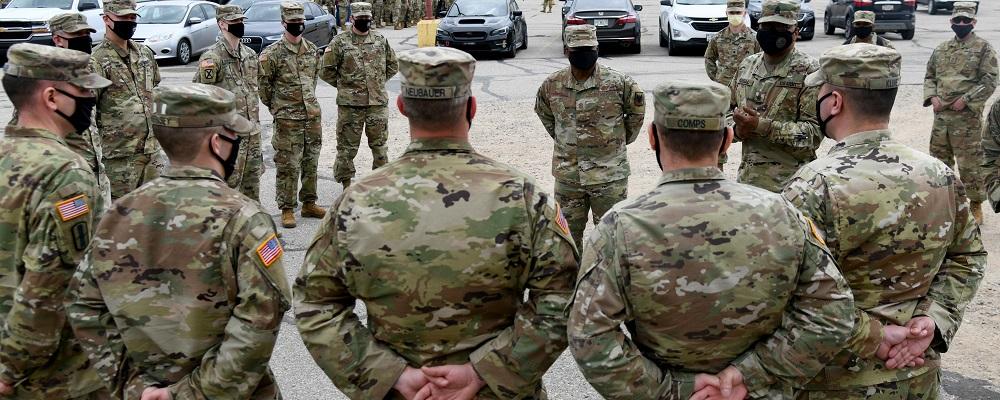 Bipartisan legislation introduced last week in the Senate would provide all service members with a Defense Department Form 214 at the completion of their time in uniform.
Currently, only active-component personnel receive the Certificate of Release or Discharge from Active Duty upon their separation or retirement.
Better known as the DD214, the form is what the Department of Veterans Affairs, state agencies and private businesses most often request as proof of military service.
National Guardsmen receive the lesser known National Guard Bureau Form 22 upon separation or retirement. They get a DD214 only at the end of periods of federal Title 10 active duty.
Sen. Gary Peters, D-Mich., Sen. Jon Tester, D-Mont., Sen. Jerry Moran, R-Kan., and Sen. James Lankford, R-Okla., sponsored the Record of Military Service for Members of the Armed Forces Act of 2021.
Peters and Lankford introduced similar legislation last year.
"This legislation will ensure that all members of the United States military receive full and proper recognition for their service and can receive the benefits that they have earned," said Peters, a former lieutenant commander in the Navy Reserve.
"Our commonsense bill will streamline military records for Guardsmen and Reservists from the Defense Department, ensuring they have the resources to lead full lives without the added stress of having to navigate bureaucratic red tape," Tester said.
NGAUS strongly endorses the legislation.
"This legislation should also help align cross-component personnel management," said retired Brig. Gen. J. Roy Robinson, the association president. "It's long overdue. We applaud Senator Peters, Senator Lankford, Senator Tester, and Senator Moran for their initiative on this."
The bill would also update the form to reflect all periods of service, including annual training, inactive training periods and the total inactive service time for a member's current service period.