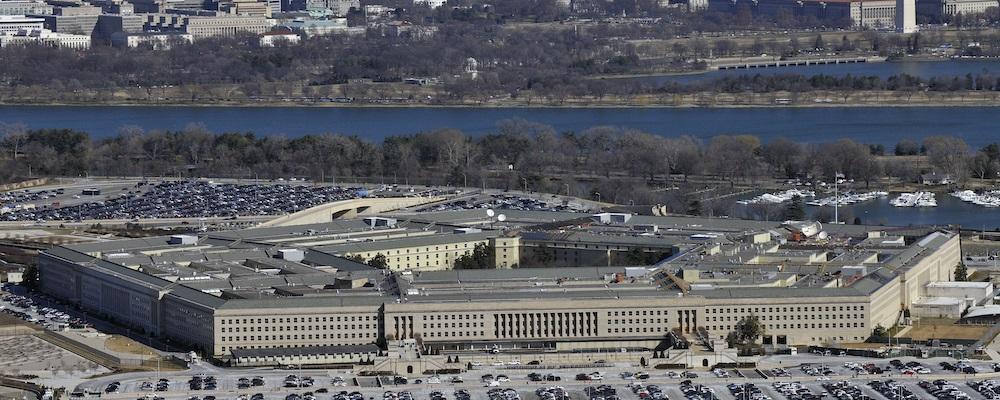 Months after taking office, President Joe Biden is starting to fill out the civilian leadership of the Defense Department.
Biden has nominated senior officials to be the budget, acquisition and intel chiefs at the Pentagon. The picks came after lawmakers openly questioned the pace of the nomination process and expressed concern over the vacancies.
Mike McCord, a former comptroller and congressional aide, was selected to be Pentagon comptroller.
Michael Brown, who led the Pentagon's Defense Innovation Unit under President Donald Trump, was selected to be undersecretary for acquisition and sustainment.
And Ronald Moultrie, who has served with the National Security Agency, CIA and Air Force, was selected to be undersecretary of defense for intelligence and security.
Prior to the latest nominations, the White House had not sent any defense nominees to the Senate since January, when Biden picked the Pentagon's top three leaders, according to Politico.
Last week, Democrats and Republicans in the Senate expressed concern over the lack of defense nominations. They noted that key leaders, including three civilian service secretaries, still aren't in place even as the administration prepares its first budget.
"We've got to start seeing them," Sen. Tim Kaine, D-Va., told Politico. "There's a lot of key positions that I hope we'll see soon."
Lawmakers have seen a list of potential picks, but do not have a timeline for when those selections may be made.
"It's the same thing we went through with the previous administration," said Sen. Jim Inhofe, R-Okla., the top Republican on the Senate Armed Services Committee. "We have a bunch of people who are acting, so there's no permanency to that and that does not reflect accurately the policy of the president, of this new administration."
Politico reported that some Democrats have cited the Trump administration's obstruction of Biden's transition efforts as reason for the slow pace of nominations.