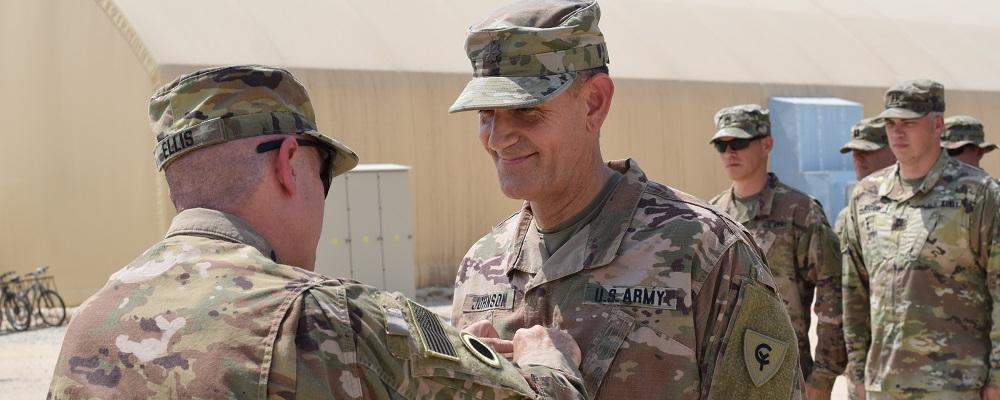 For the first time, the Army is promoting officers based purely on merit, rather than time-in-grade.
The new Army Officer Merit Promotions policy was implemented for the first time for the July 2019 Army Competitive Category Major board, the results of which were released on Oct. 29.
The new policy applies to officers being considered for promotion to major, lieutenant colonel or colonel. Under the policy, officers with the highest order of merit scores, as determined by board member voting, will be promoted first.
Traditionally, those promotions were sequenced based on date of rank. Now, it will be based on competitive categories and job specialties.
Officers not included in the top tier will be promoted based on their date of rank after those promoted based on merit.
The change in the promotions process is the latest change the Army is undertaking as it revamps its talent management process.
Last month, officials announced a new policy to allow officers to opt-out of promotion boards to complete special assignments, pursue educational opportunities or reach other career milestones. That policy is coming first to the active component but will eventually be available in the National Guard and Army Reserve.
Other changes to officer talent management have included a requirement for officers to take the Graduate Record Examination, better known as GRE, and a new Battalion Command Assessment for infantry and armor officers.
On the enlisted side, officials are introducing a merit-based promotion system over the next several years, according to Army leaders.
Officials have said a talent-based systems enhance readiness, maximize human potential and encompass "the acquisition, development, employment and retention of the Army's greatest asset — it's people."