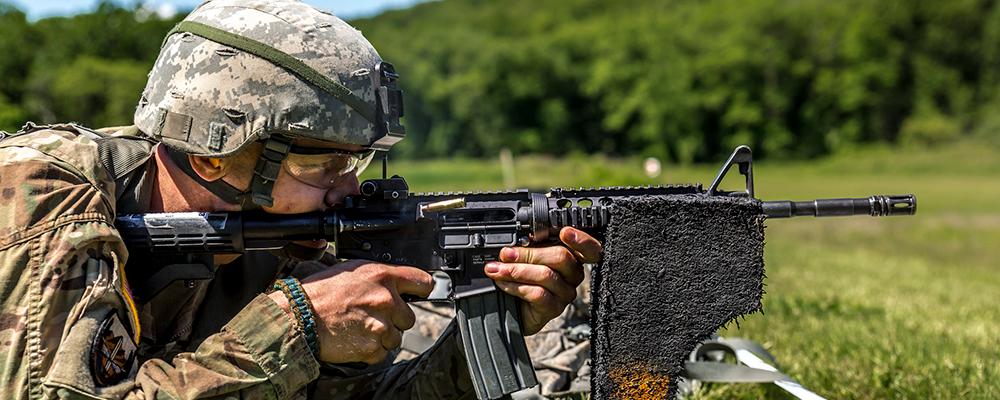 The Army believes it has found a fix for a glitch in the M4 and M4A1 assault rifles that causes the weapon to unintentionally fire, officials told Stars and Stripes last week. 
"We know what the problem is, and we know what the fix is," said R. Slade Walters, a spokesman for the Army's Tank-automotive and Armaments Command. "The problem is fixed by modifying the selector to remove the tolerance issue and the fault.
"[TACOM] is working on an Army-wide directive to repair weapons with the issue that will be released when it is approved at the appropriate levels."
The Army discovered the misfire glitch in March after a soldier firing on a range at Fort Knox got his rifle's fire-selector switch stuck between semi- and fully automatic.
When the soldier pulled the trigger, the weapon failed to fire. He then moved the switch and the weapon fired unintentionally, Walters said.
The Army issued a safety-of-use message earlier this year to all branches of the military, advising units to perform a function test on all variants of M16s and M4s.
About 50,000 service rifles were checked and the glitch was found in about 6 percent, or 3,000, of the weapons. 

"After receiving a significant number of reports from the field and an average failure rate of about 6 percent of the weapons inspected, we ended the inspections and have determined that the cause of the problem is a tolerance stack of the internal firing components," Walters said.  
Most failures occurred in M4A1s that had been converted from M4s. Of the 23,000 M4A1s inspected, 2,070 failures, or 9 percent, displayed the defect.

By contrast, less than 1 percent of the M4s and M16s inspected were found to have the glitch.
All new M4A1s being issued by the Army are being checked for the selector glitch and corrected as needed, Walters said.